Challenge:

AIGA Columbia had no consistent or constant brand and was in urgent need of a voice and identity to better communicate their purpose and seriousness to potential speakers and students in the school community.
Solution & Rationale:

I created an all encompassing easily templatized identity including: logo, print posters, instagram square format posts, facebook event banners, etc. I used a bright vibrant yellow as the main color and a muted blue as the secondary. The color and Helvetica type choice reflect the idea of standing out by simplifying. The yellow will stand out on physical ad boards and looks great on web. The text treatment and use of outlined shapes are meant to compliment each other and aid in the interest of the brand. The shapes are meant to be a sort of hand drawn looking selection circle to give a human feeling to the identity, while the big type and grid are there to aid in the templatization and impact of each touchpoint. 

Above

- Logomark & Logotype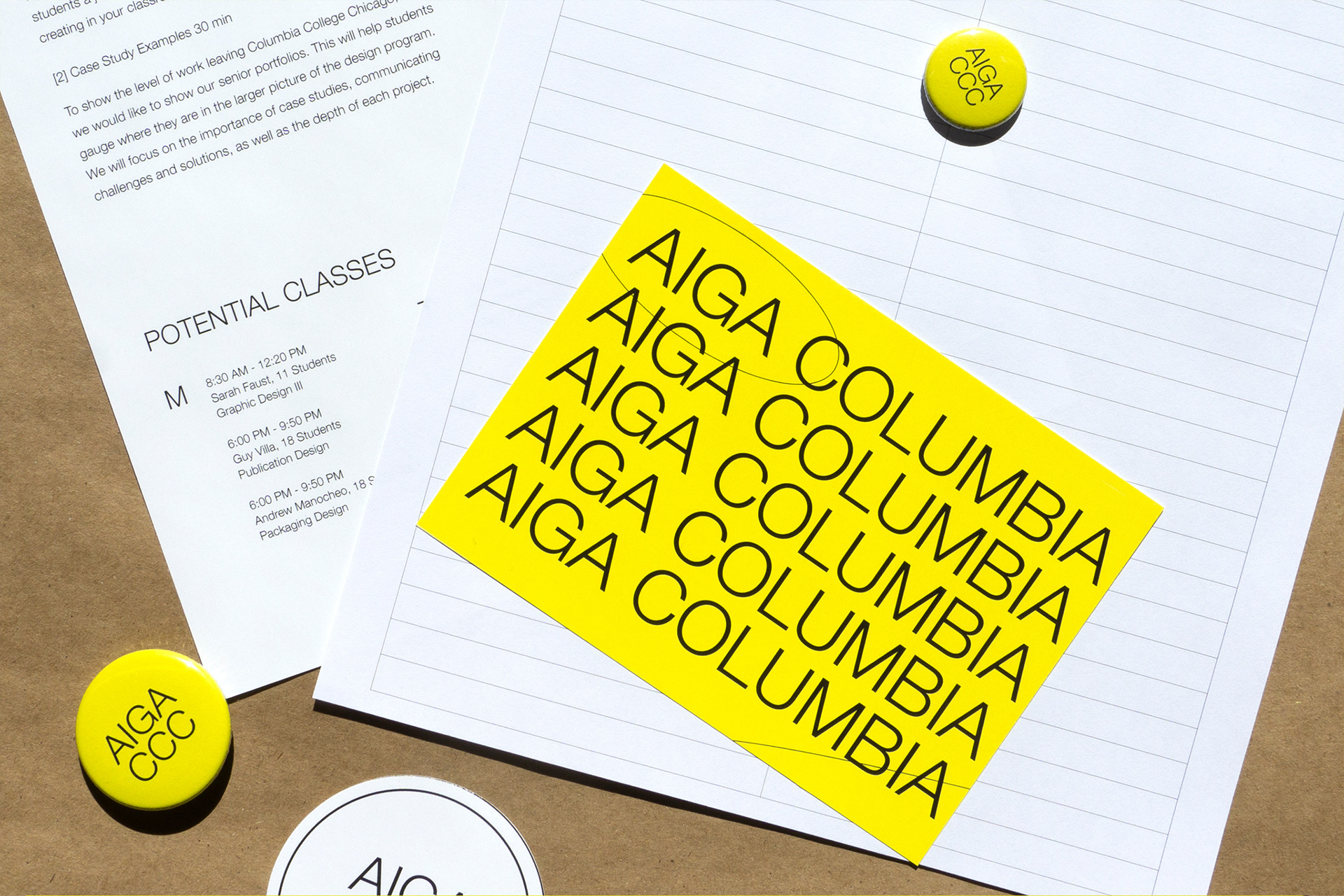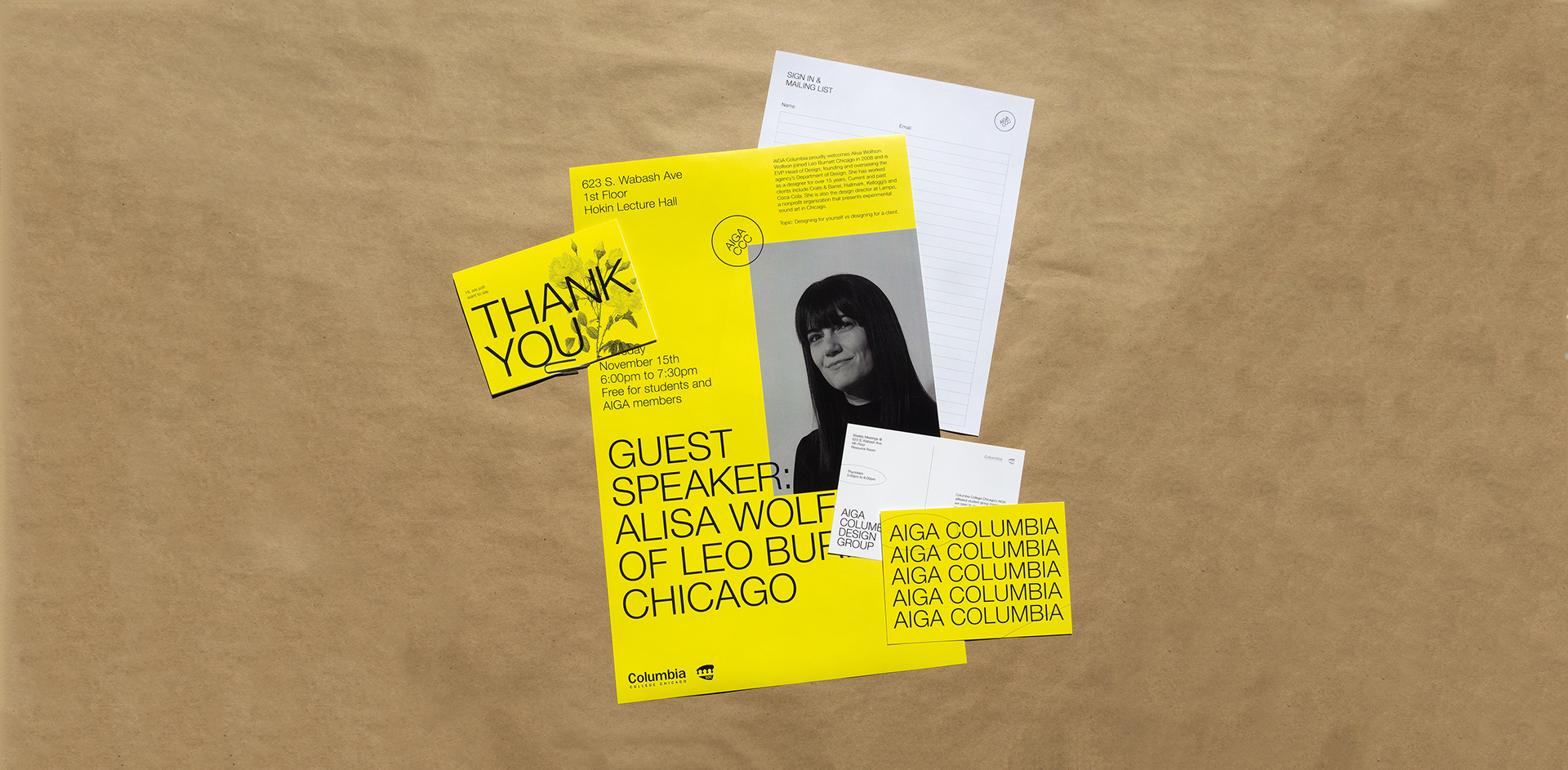 Above

- Poster, Postcards, Stickers, Pins, Sign in sheet, Proposal Sheet
Above

- Poster layout construction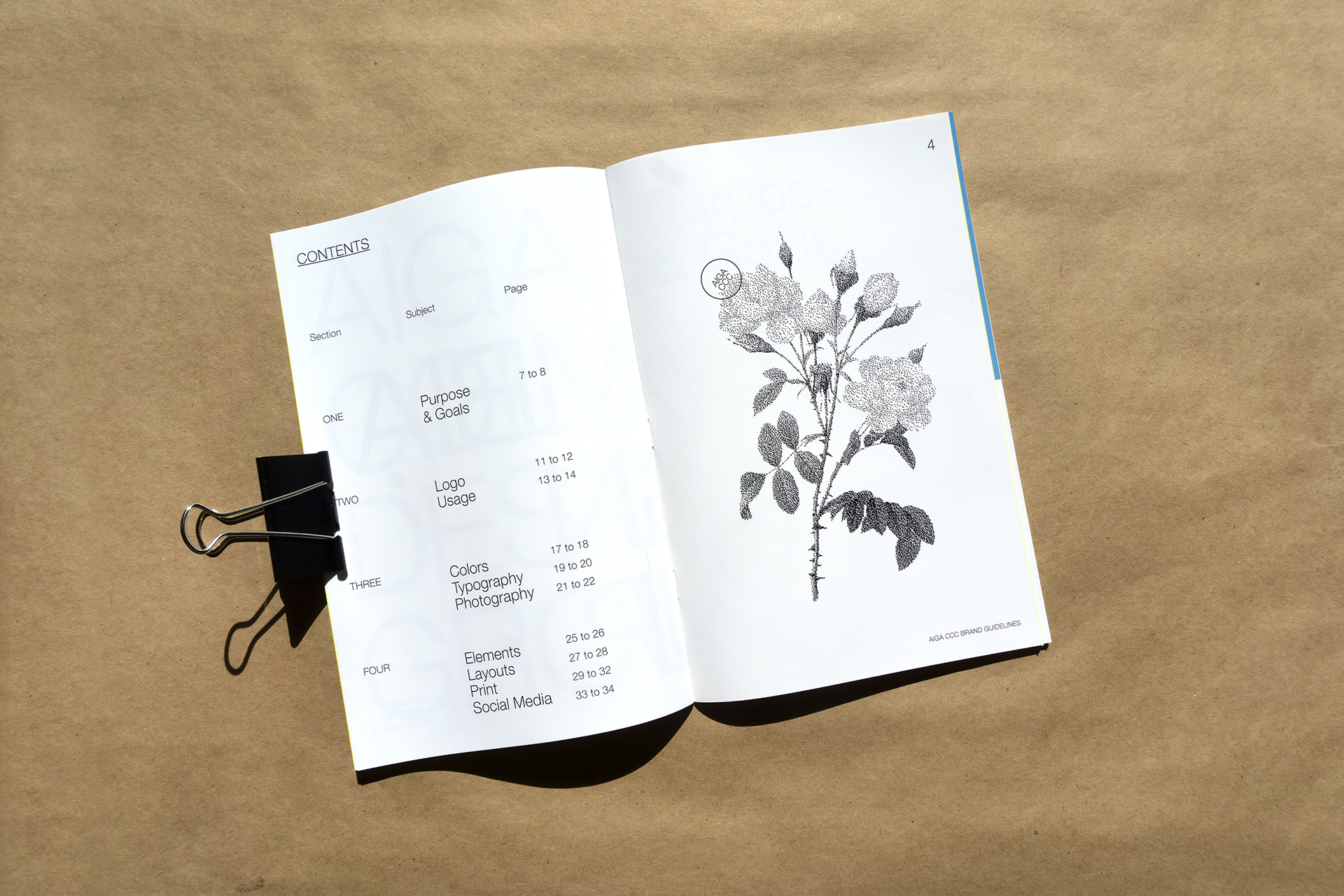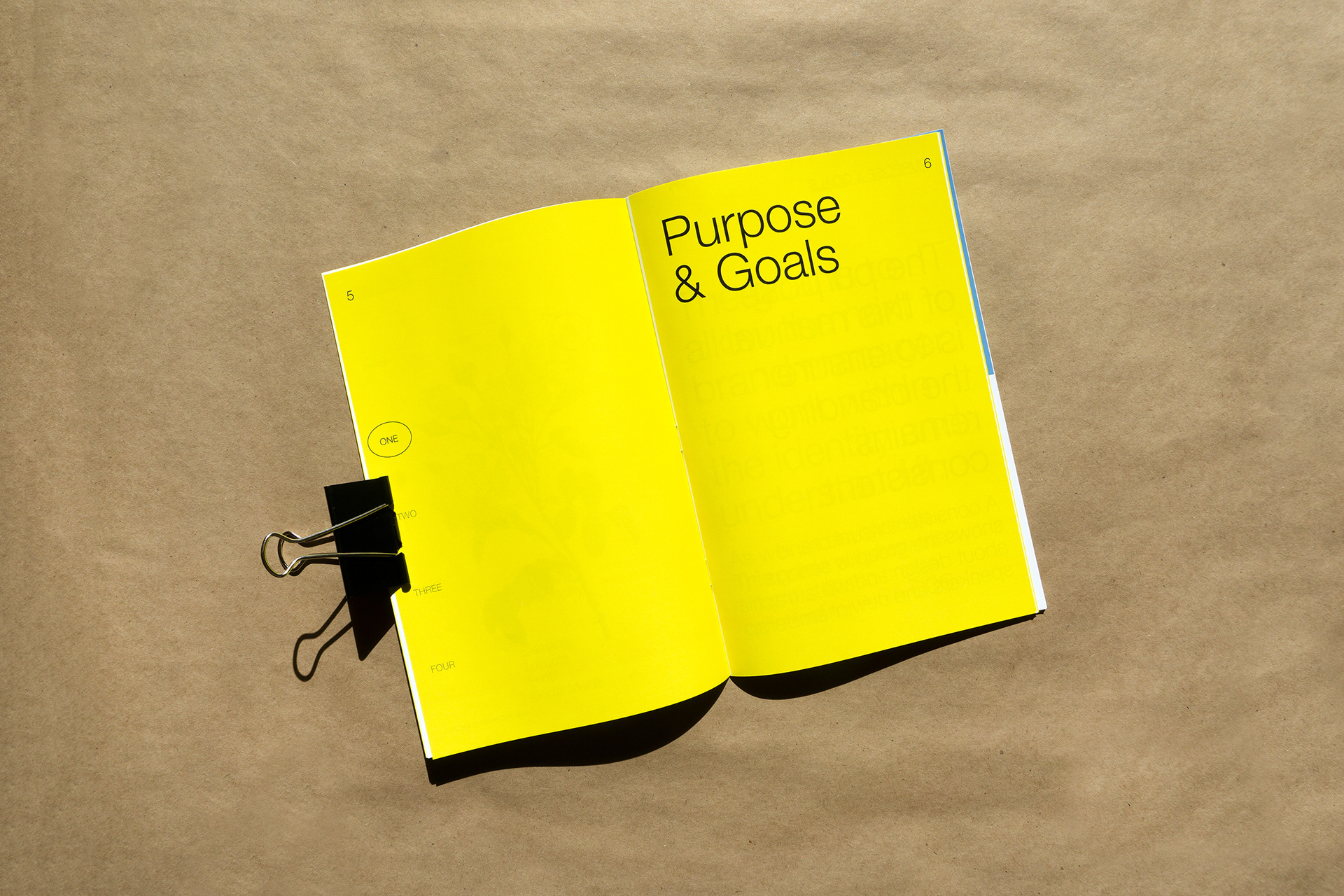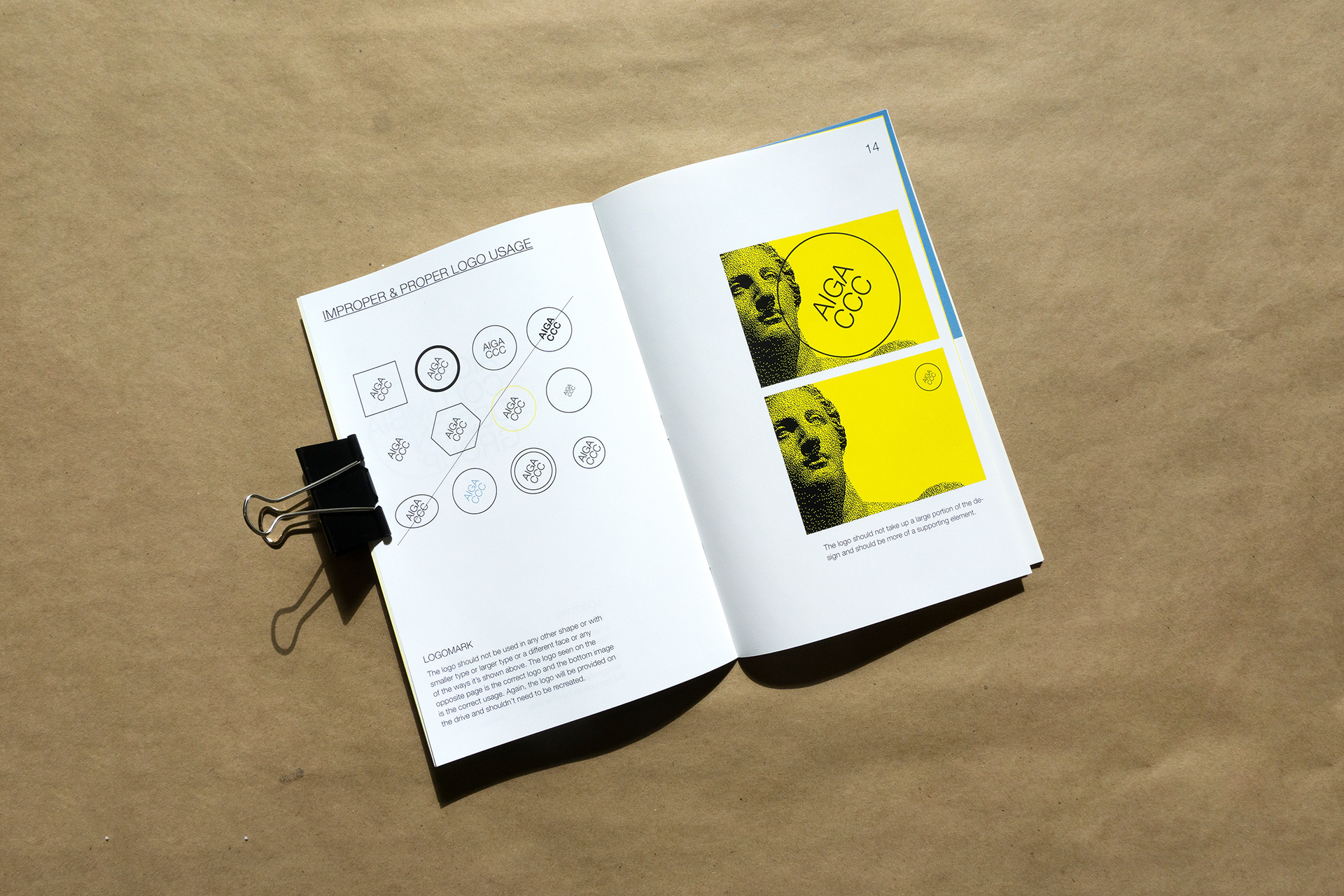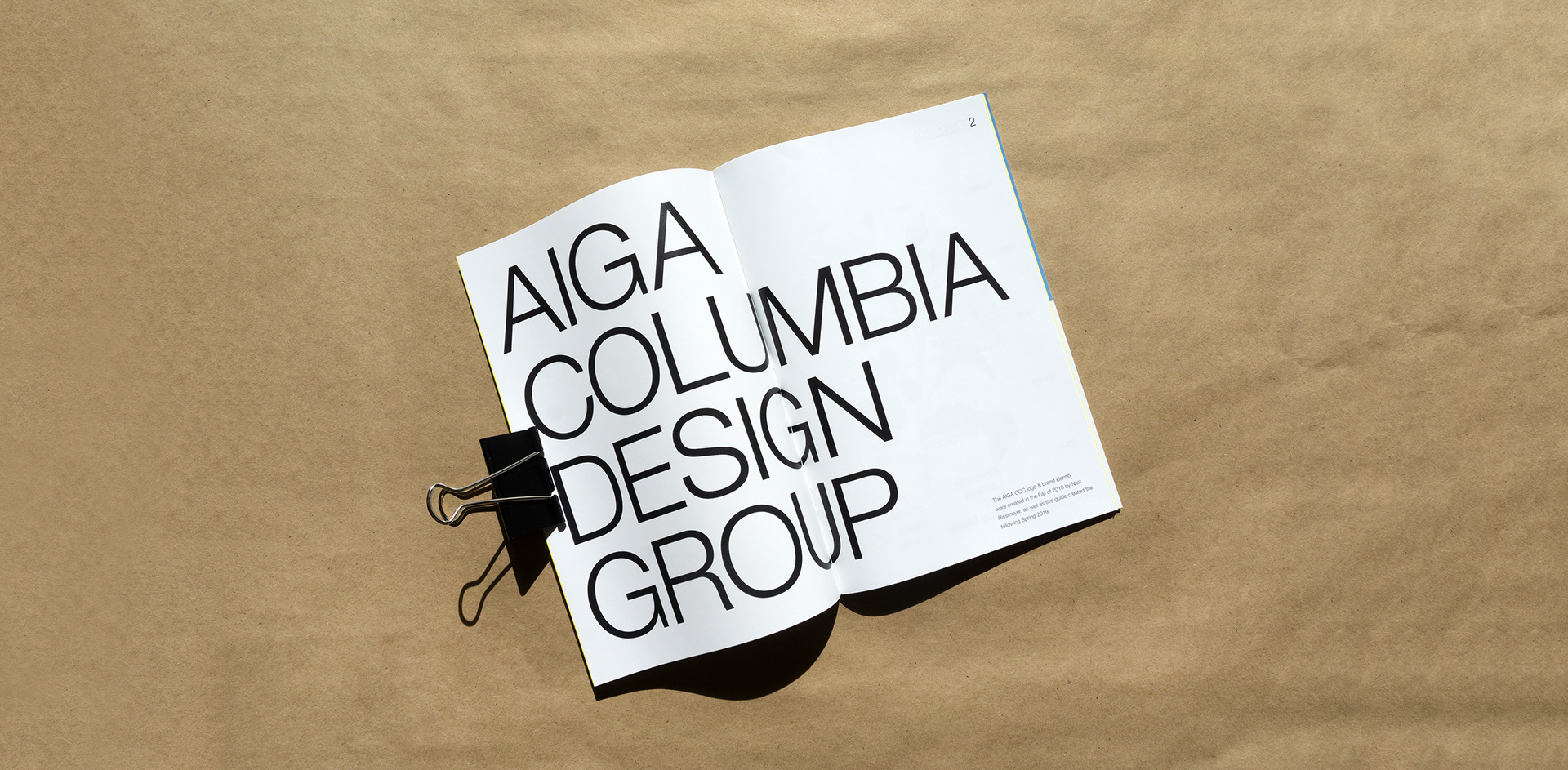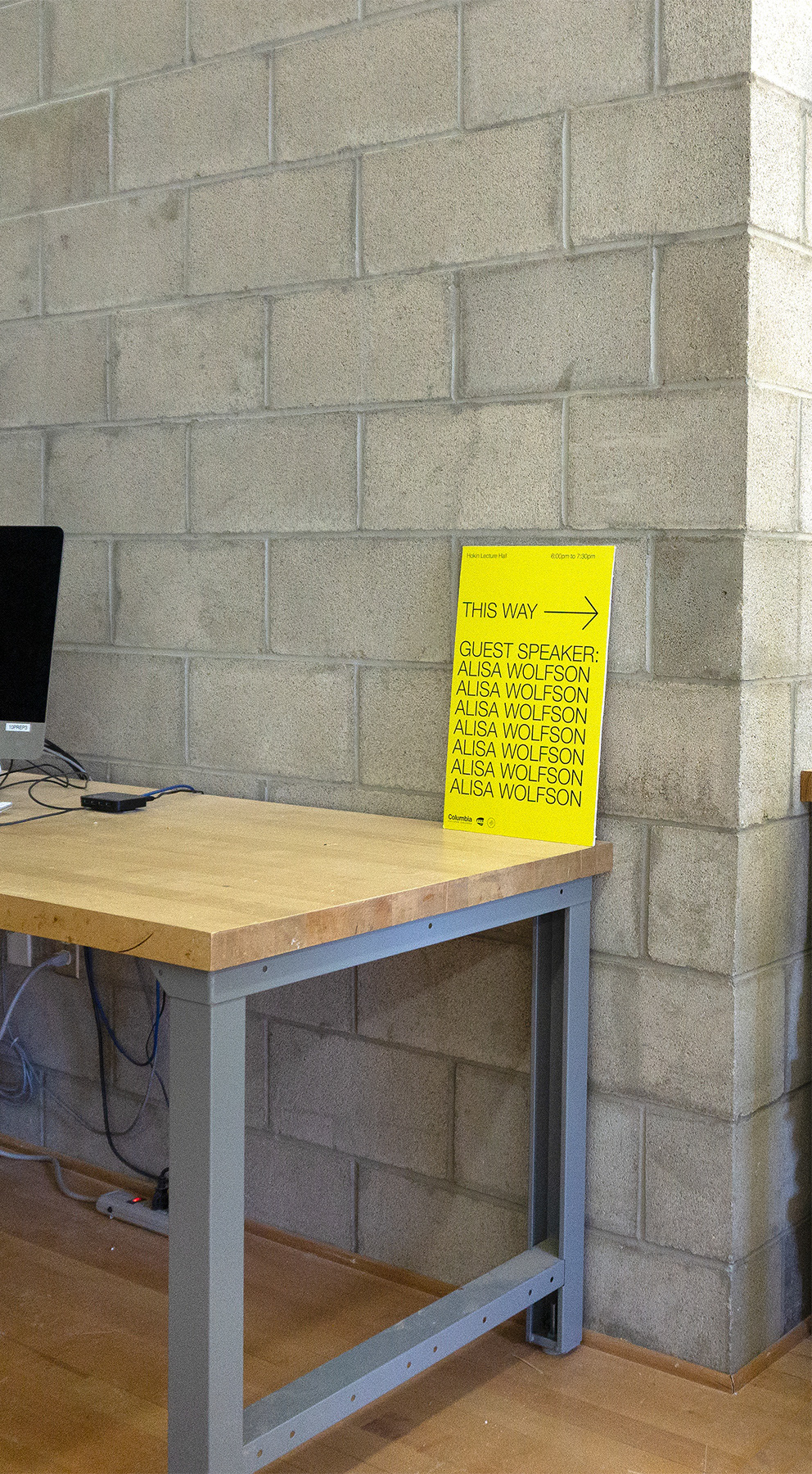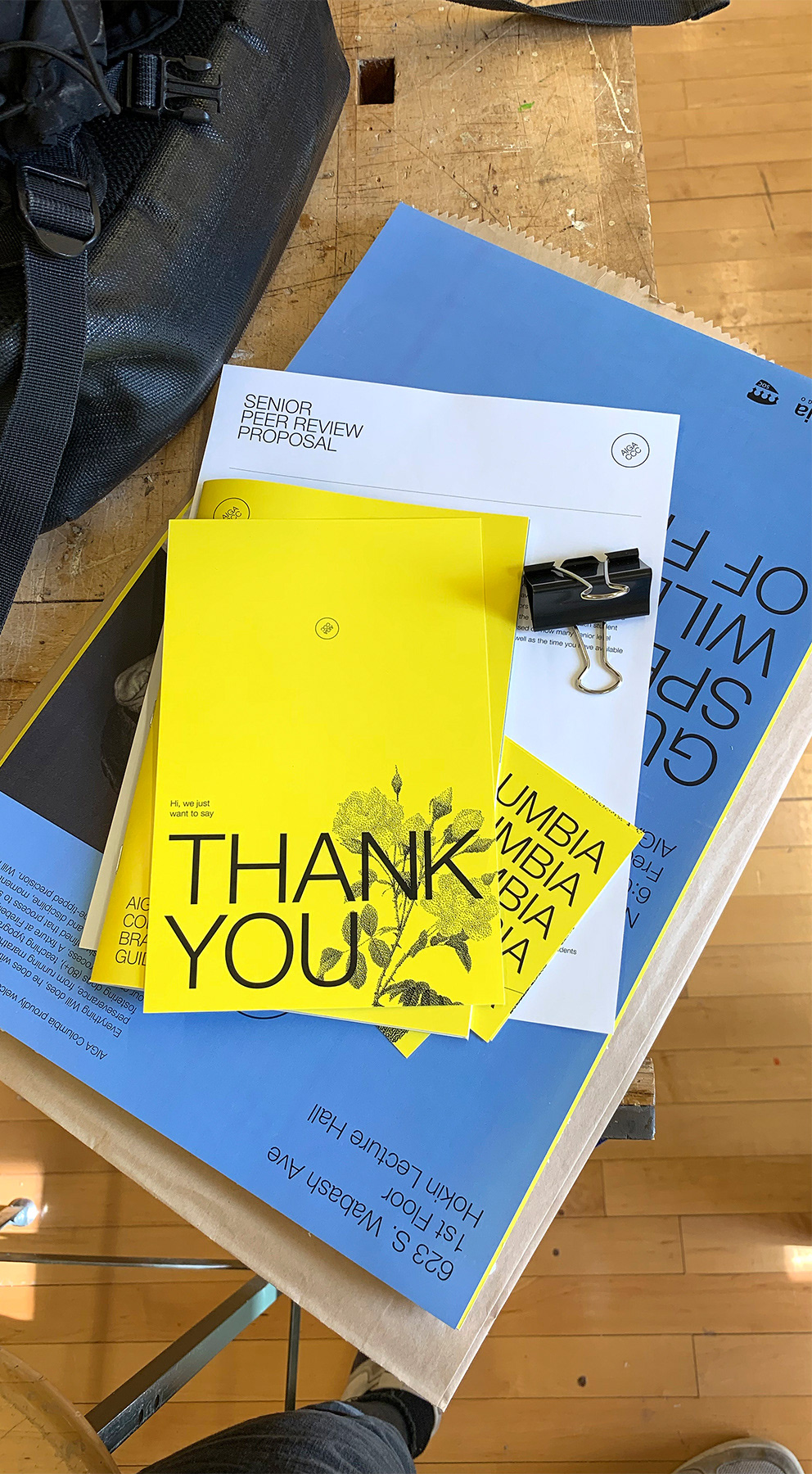 Above

-

 Way finding & Print stack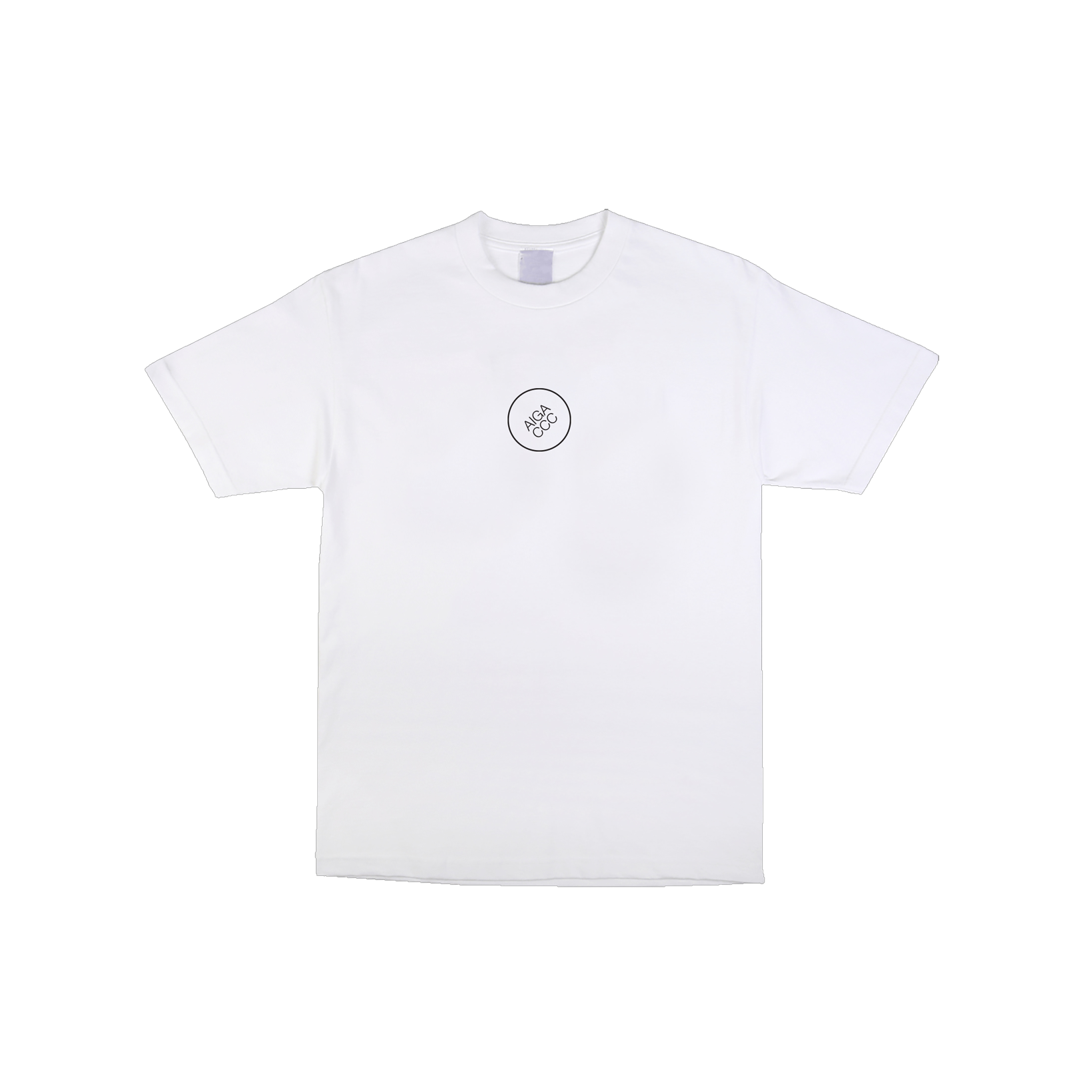 Above

- AIGA CCC group shirts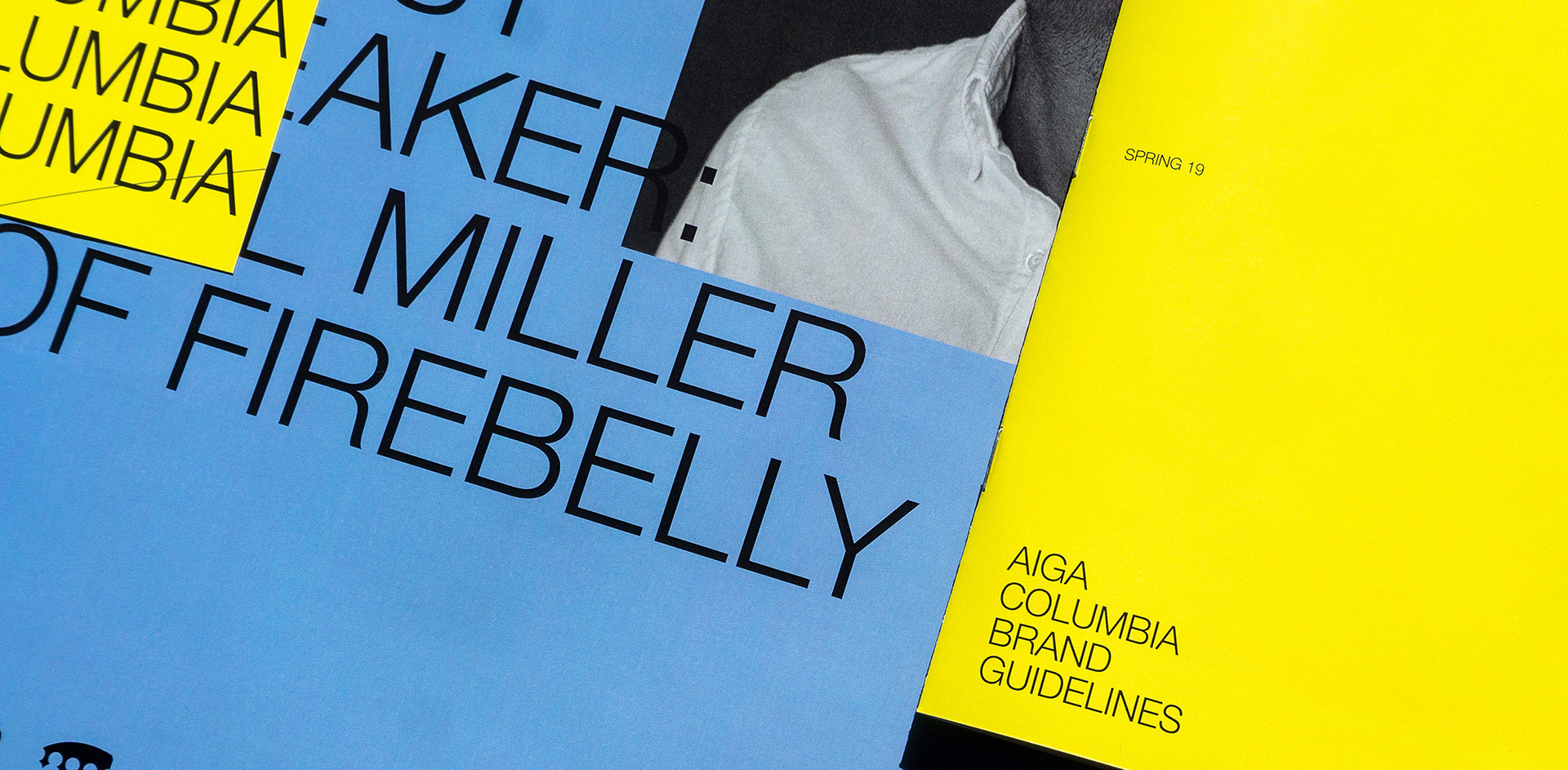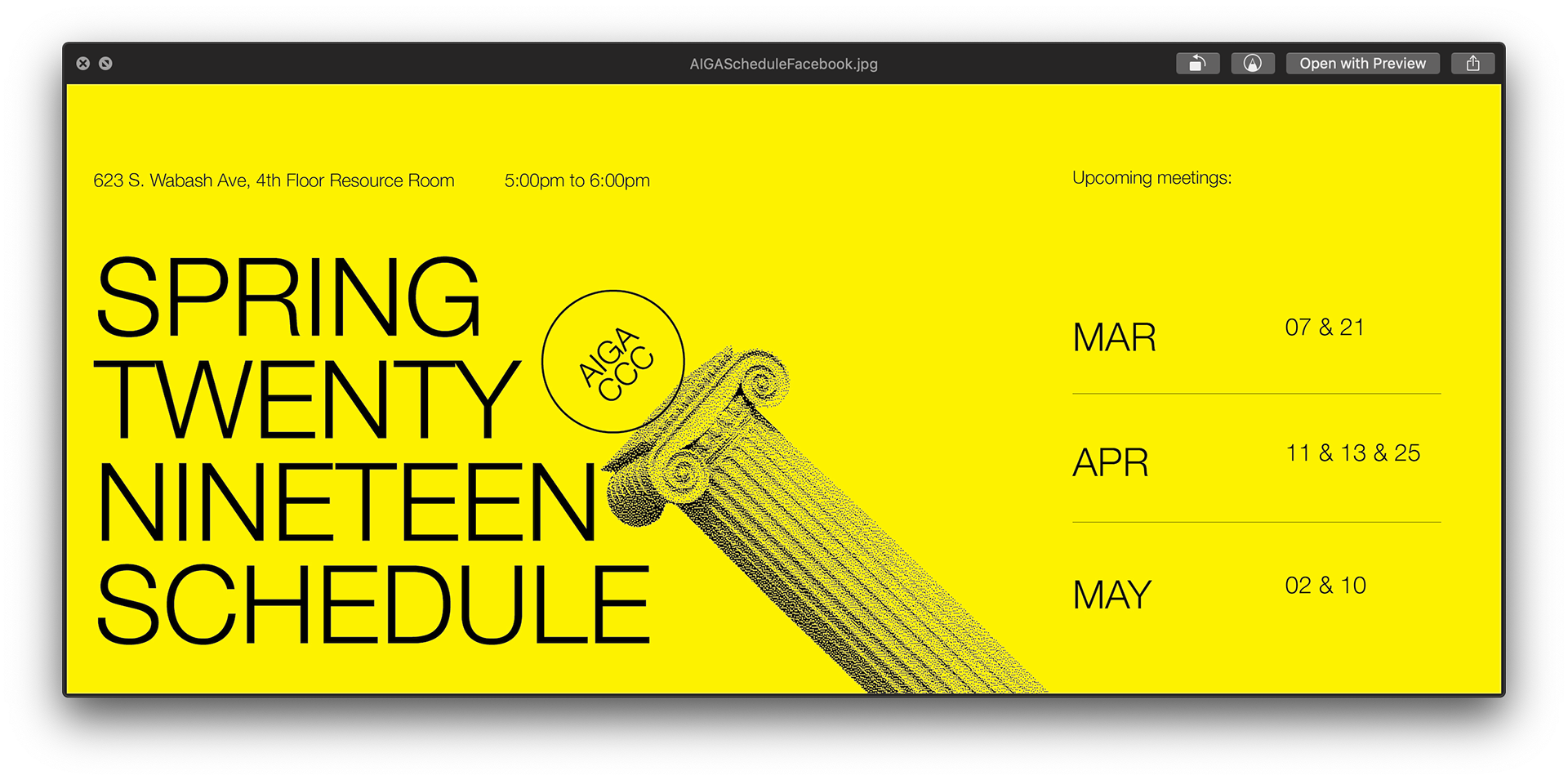 Above

- Facebook Banner Schedule 
Above + Below

- Instagram Posts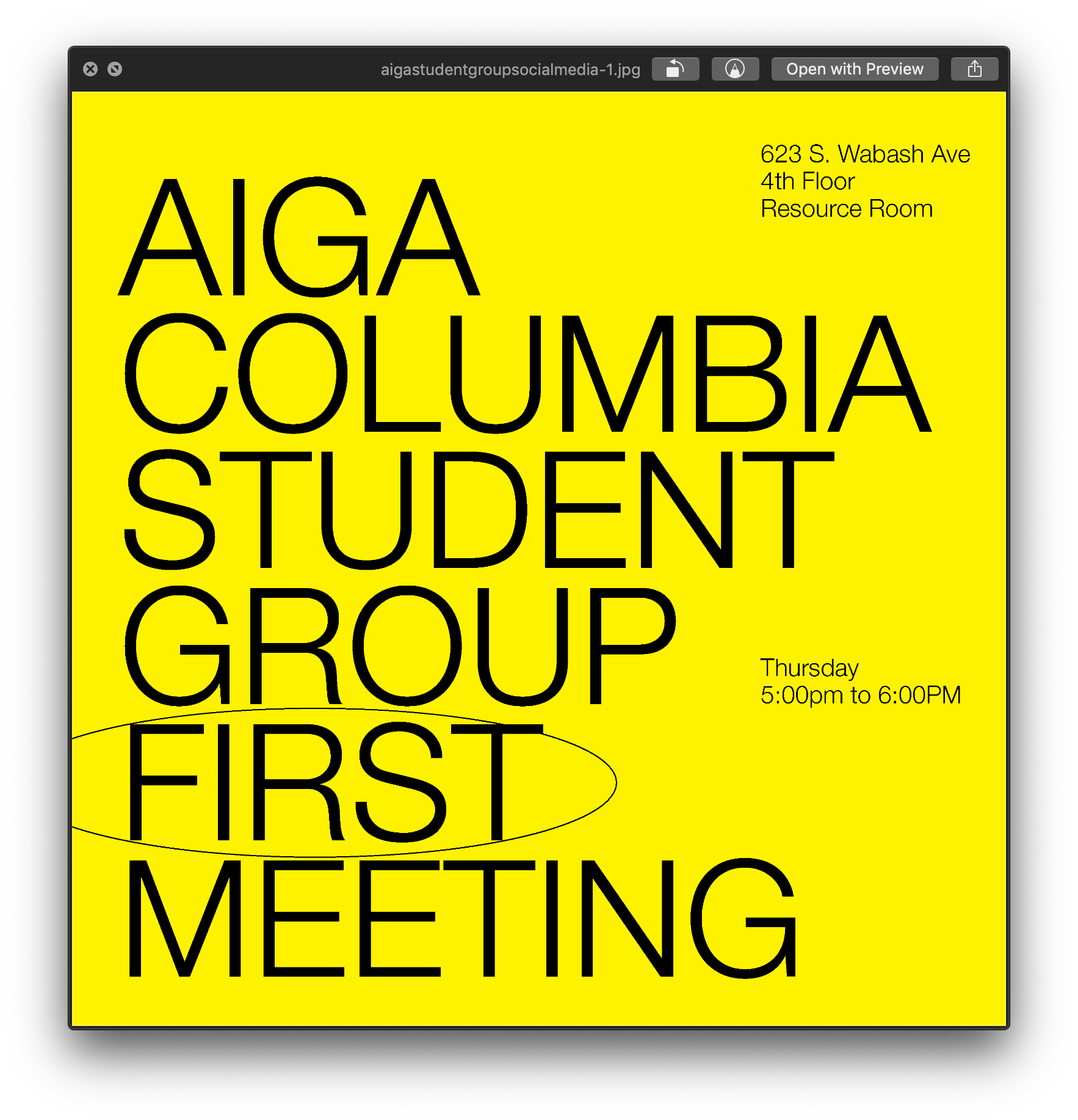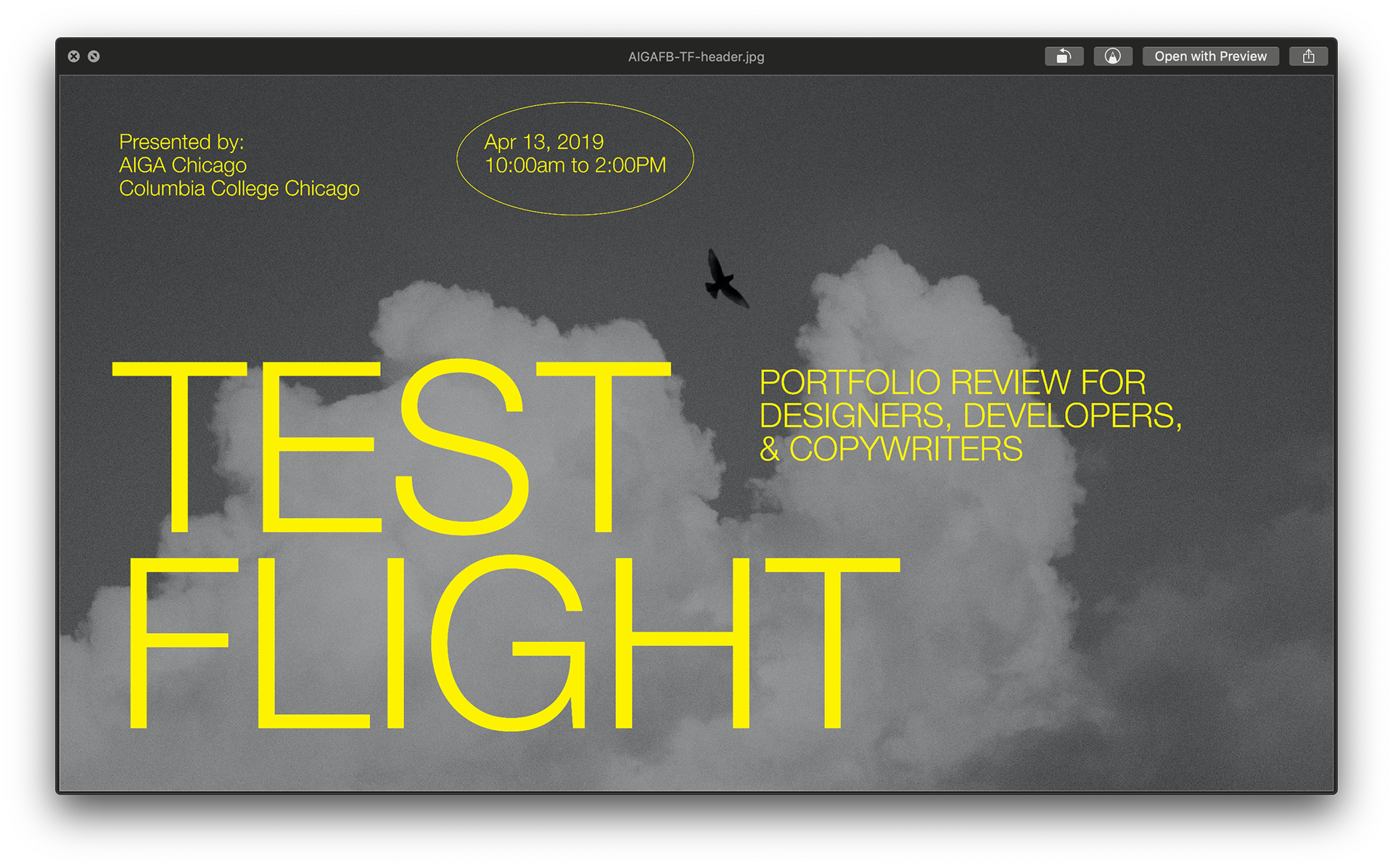 Above

- Facebook Event Banner
Credit: Will Miller photo from Firebelly. Alisa Wolfson photo from New City's Design 50 List
Special thanks to Emily Gorski for help with photography/supplying the camera and to Isabella Aimone for helping me print and trim the style guide. :)