I was asked to be the creative director for the 2019 Manifest Design Show as part of Columbia College Chicago's Manifest Urban Arts Festival celebrating graduating seniors and their work.
Challenge:

The goal was to create a cohesive and interesting identity for the show that would work well with a large breath of student work.
Solution & Rationale:

I created a simple identity for the show and all of the materials needed for the physical show. This included an 80 page exhibition catalog featuring the work of all graduating seniors in Graphic Design and Illustration, multiple posters, a postcard per major, a large info banner for the inside of the gallery, a banner for the outside window, various signage including wood and vinyl name plates for students displaying work in the gallery, a large scale wood installation, large vinyl stickers for the walls, videos of student work for projectors, and special limited t-shirts. In addition to the creation of the show and it's identity, I also curated the work in the show and handled the logistics for planning and scheduling student installations.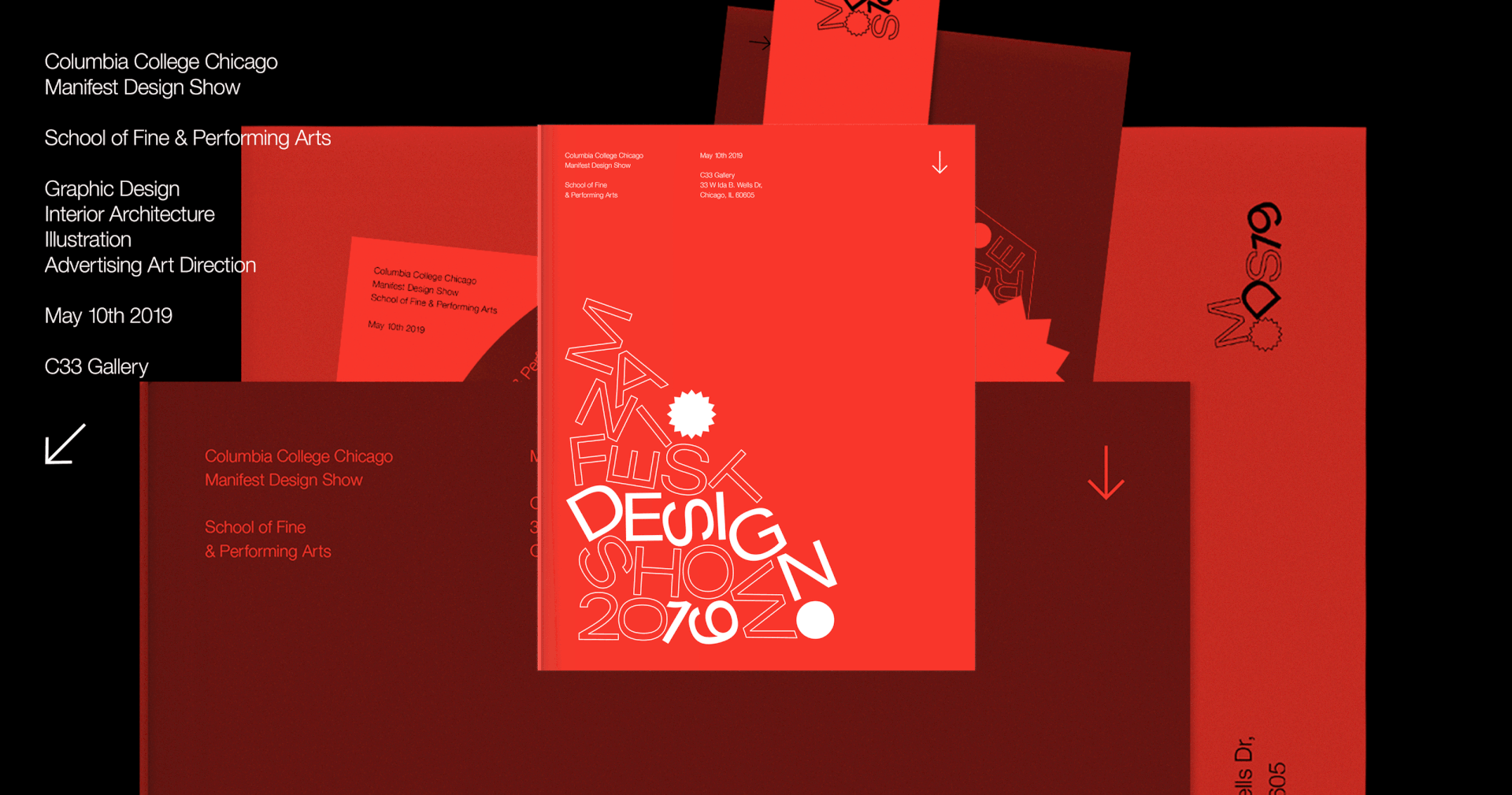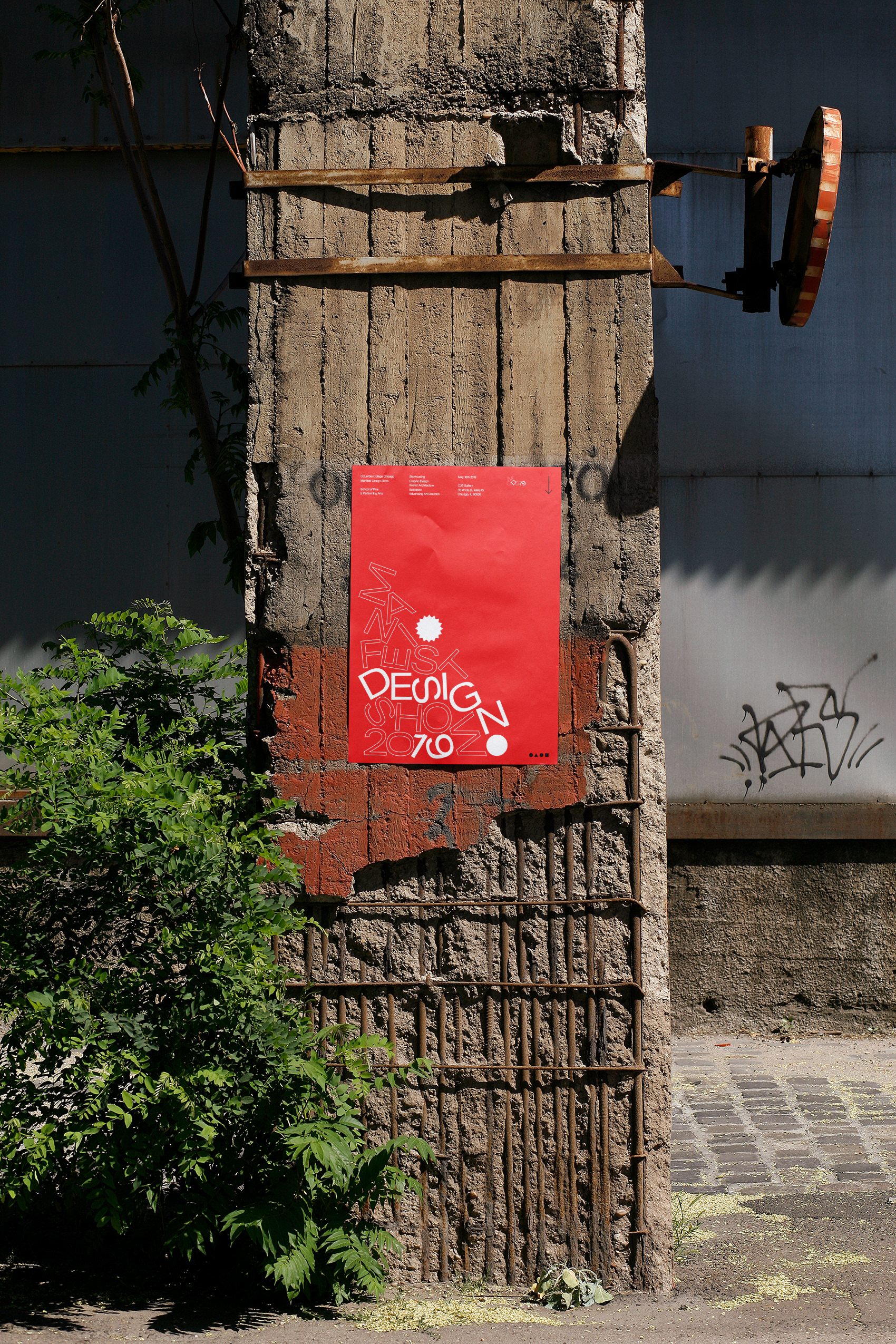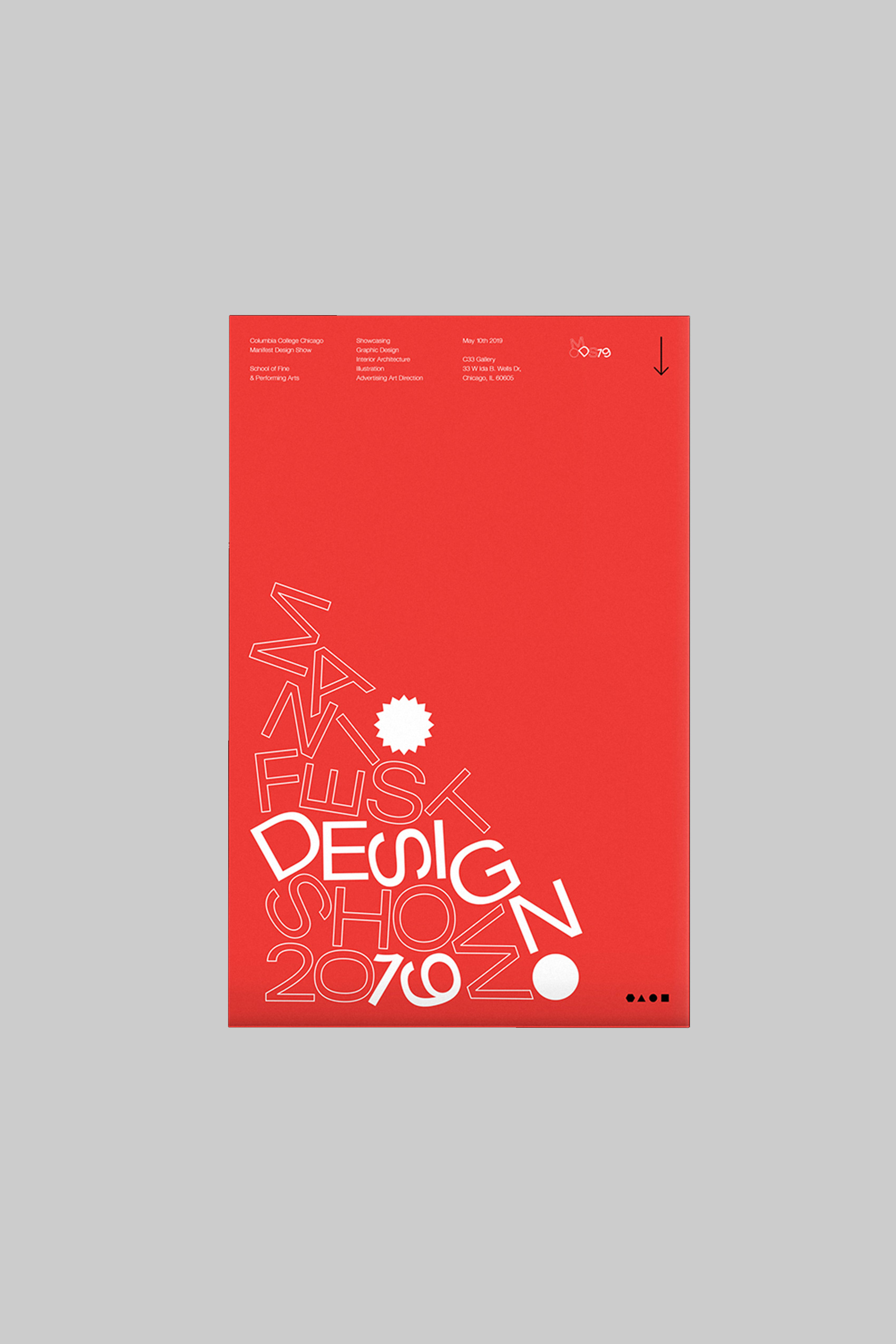 Above & Below

- Manifest Poster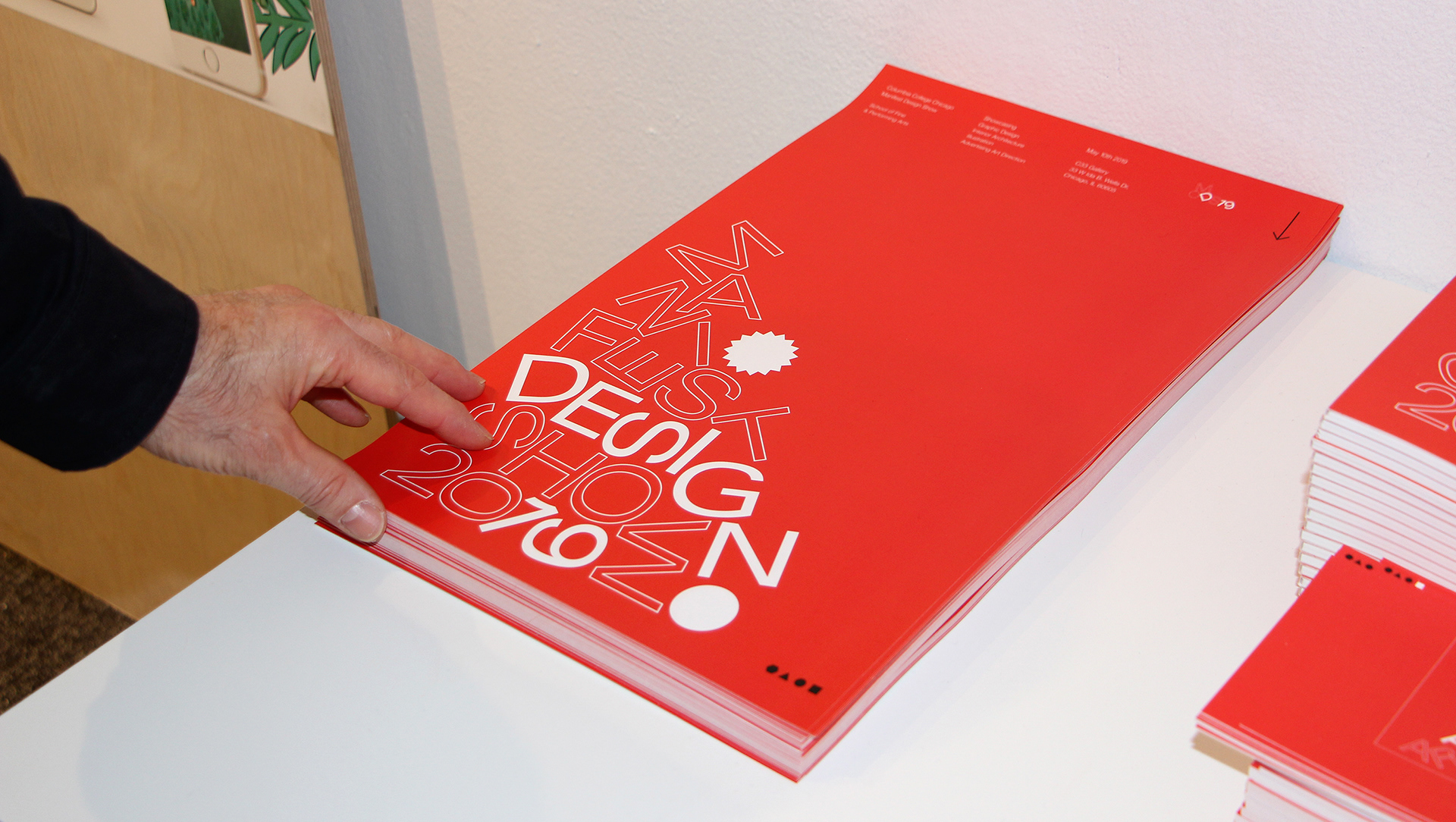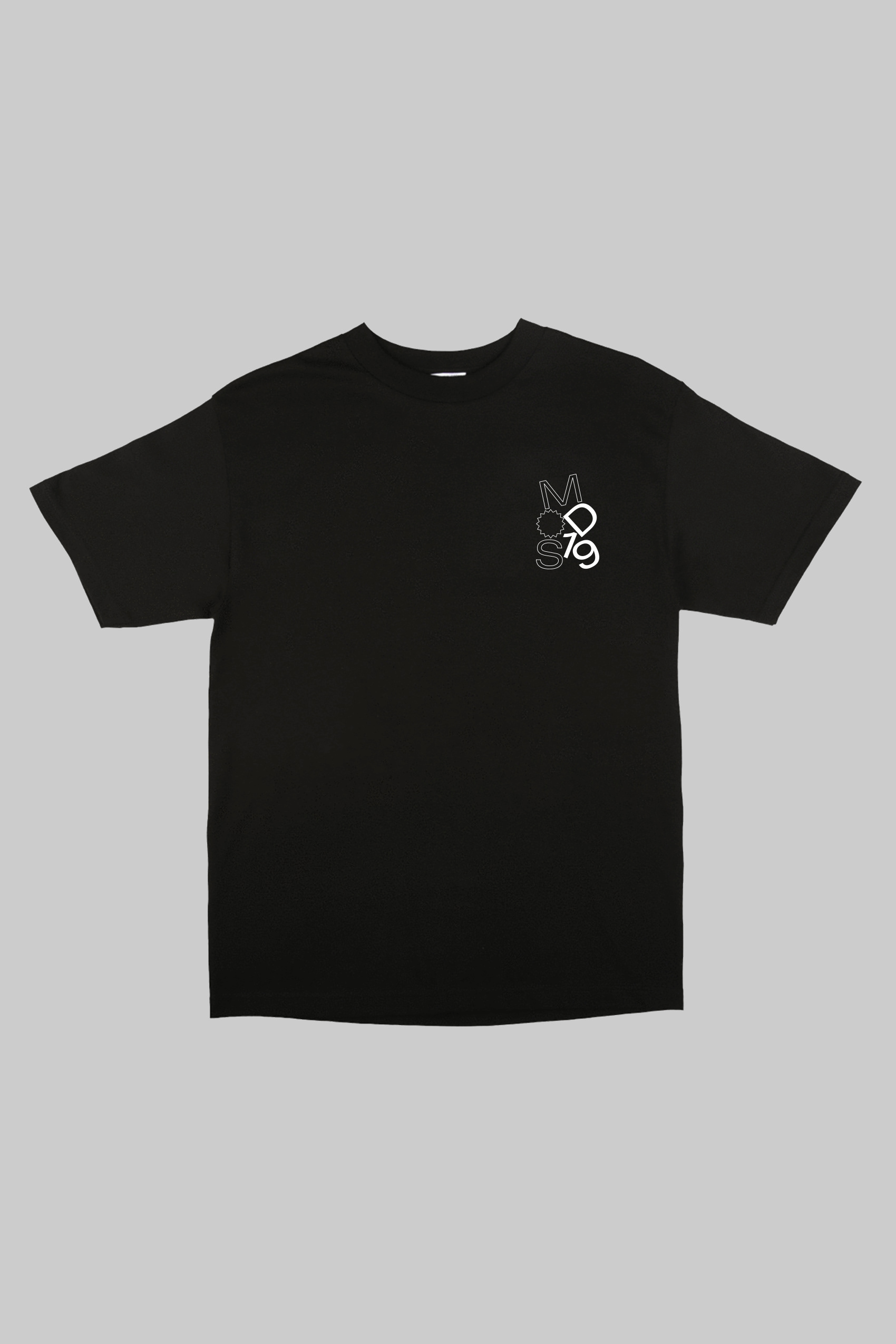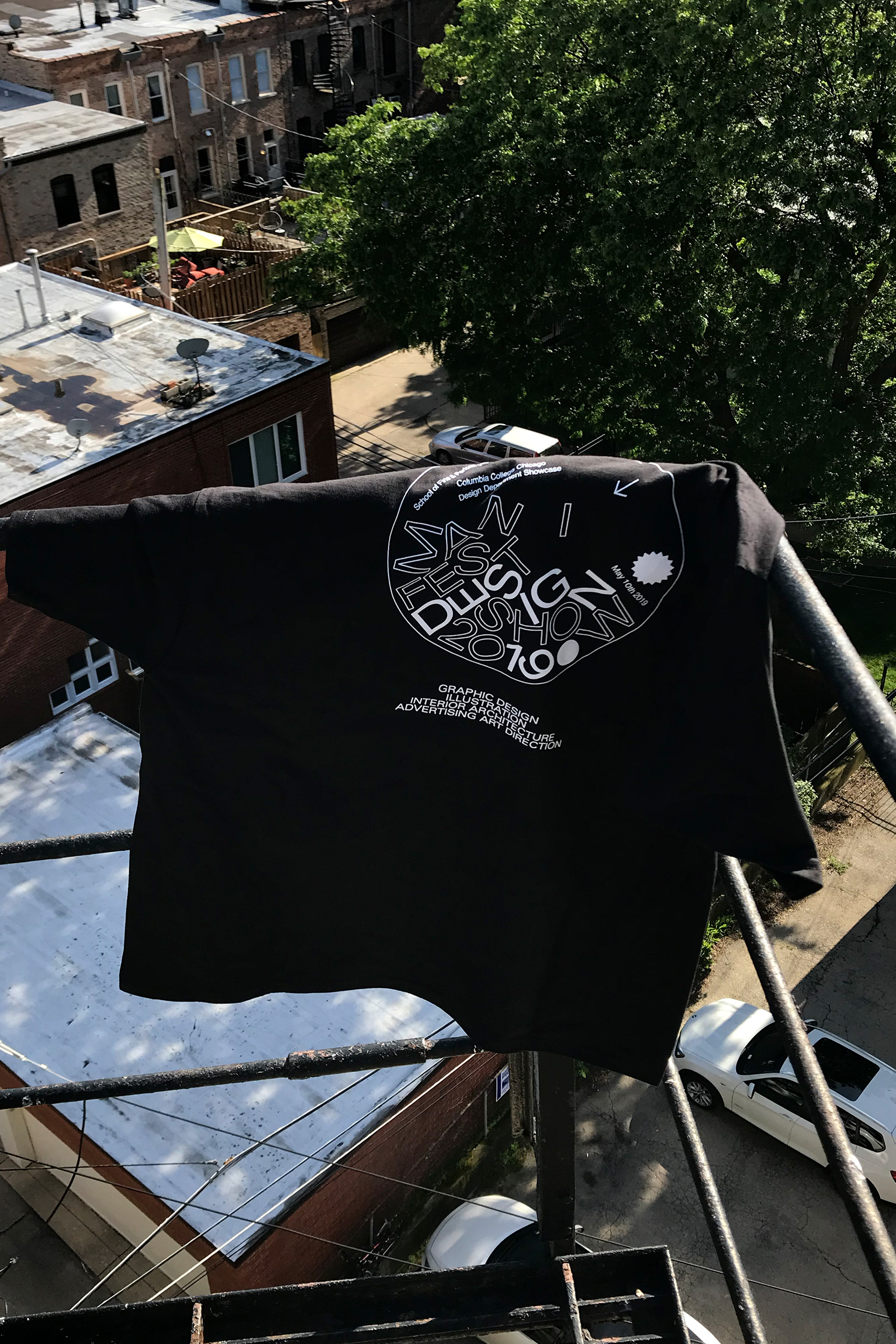 Above

- Manifest 2019 t-shirt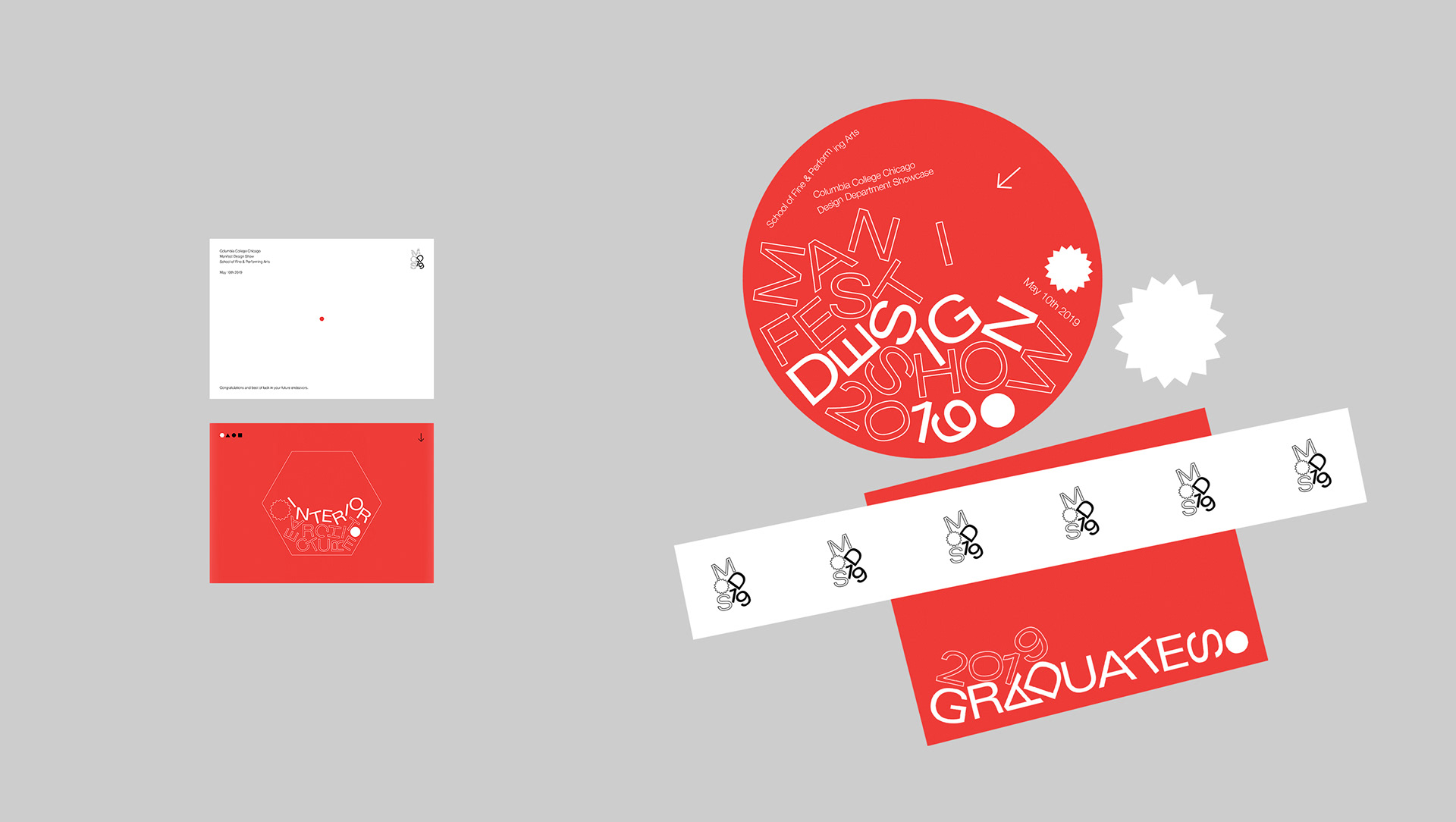 Above

- Major Postcards and other takeaway items for visitors.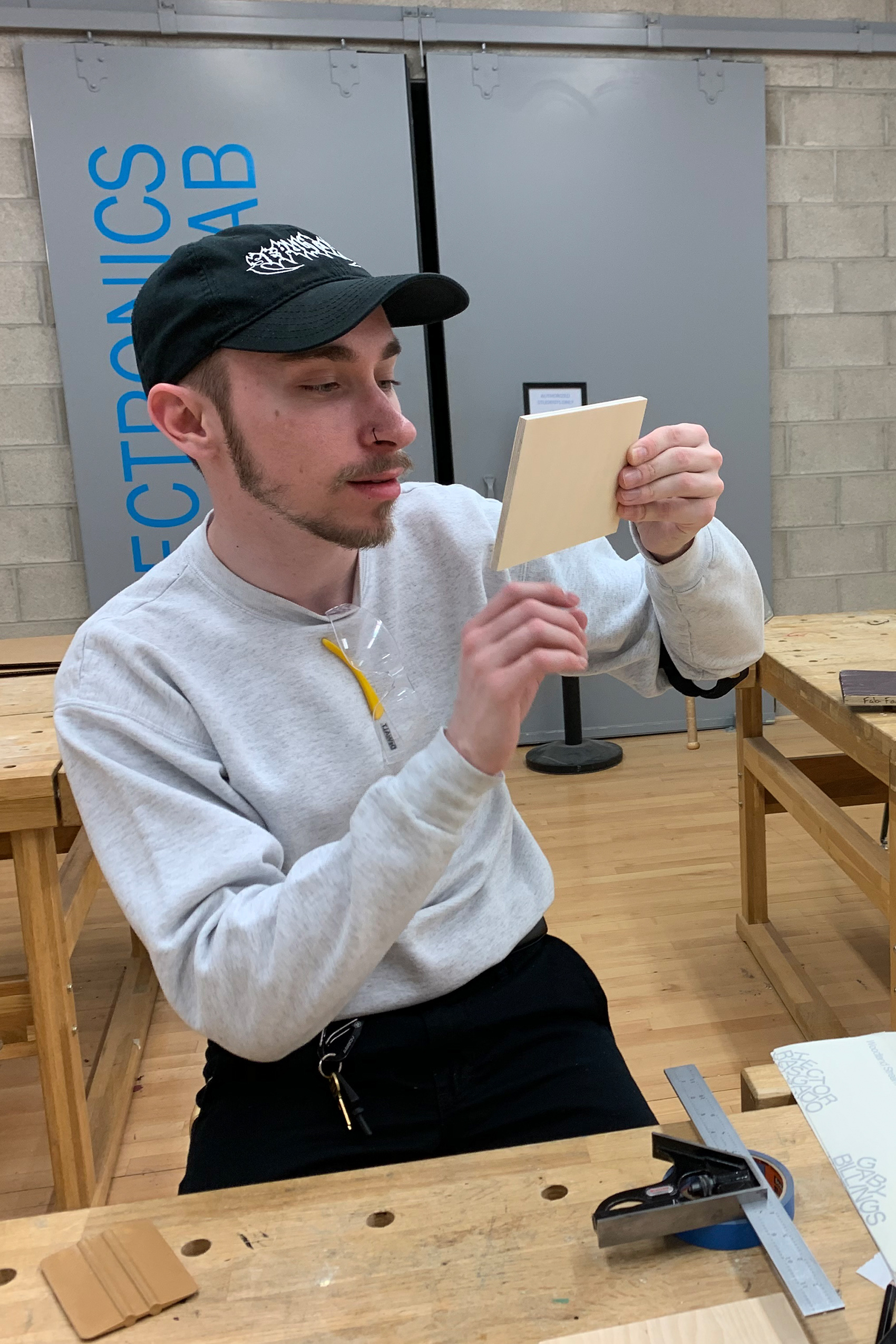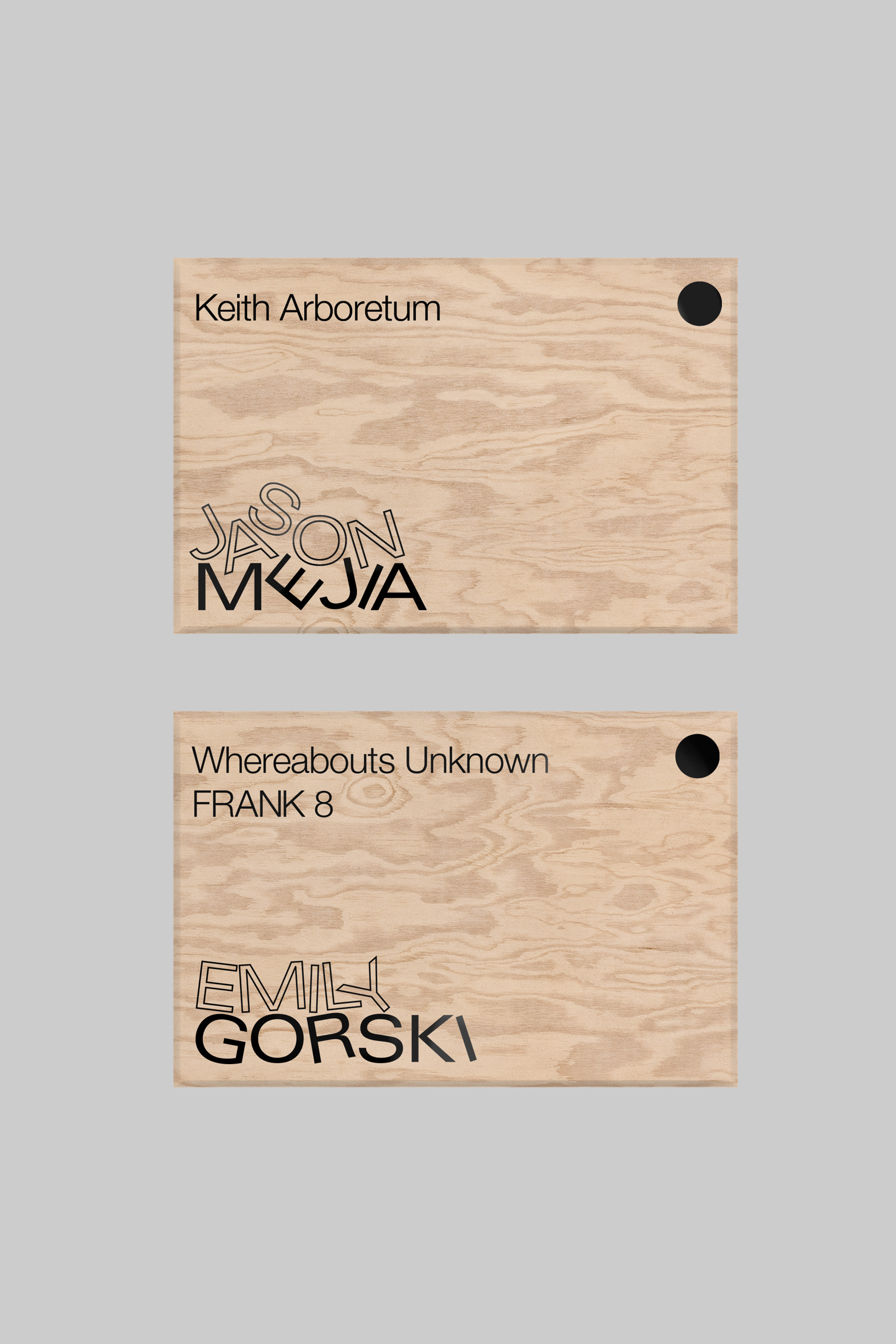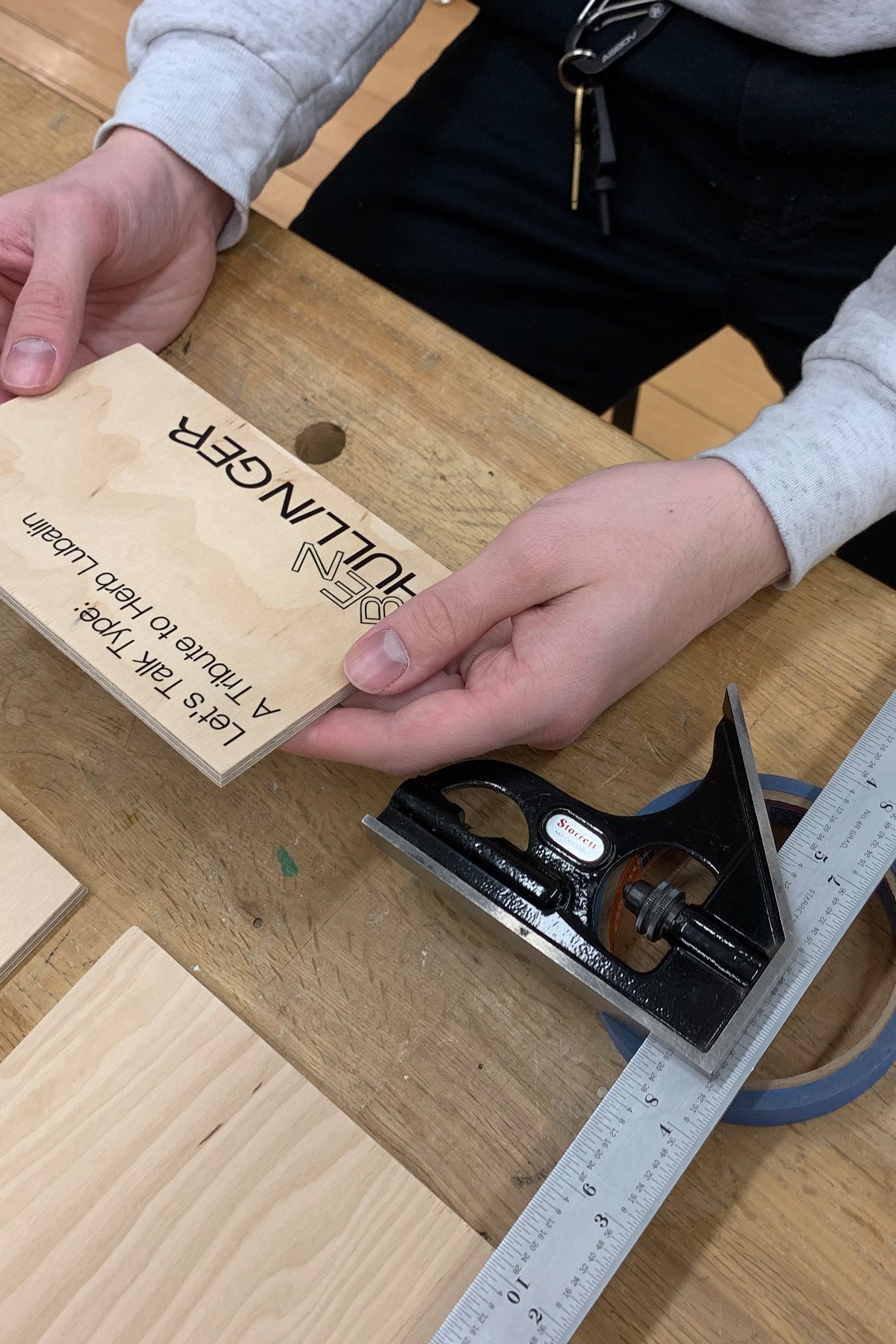 Above

- Plywood and vinyl nameplates for student work in the gallery.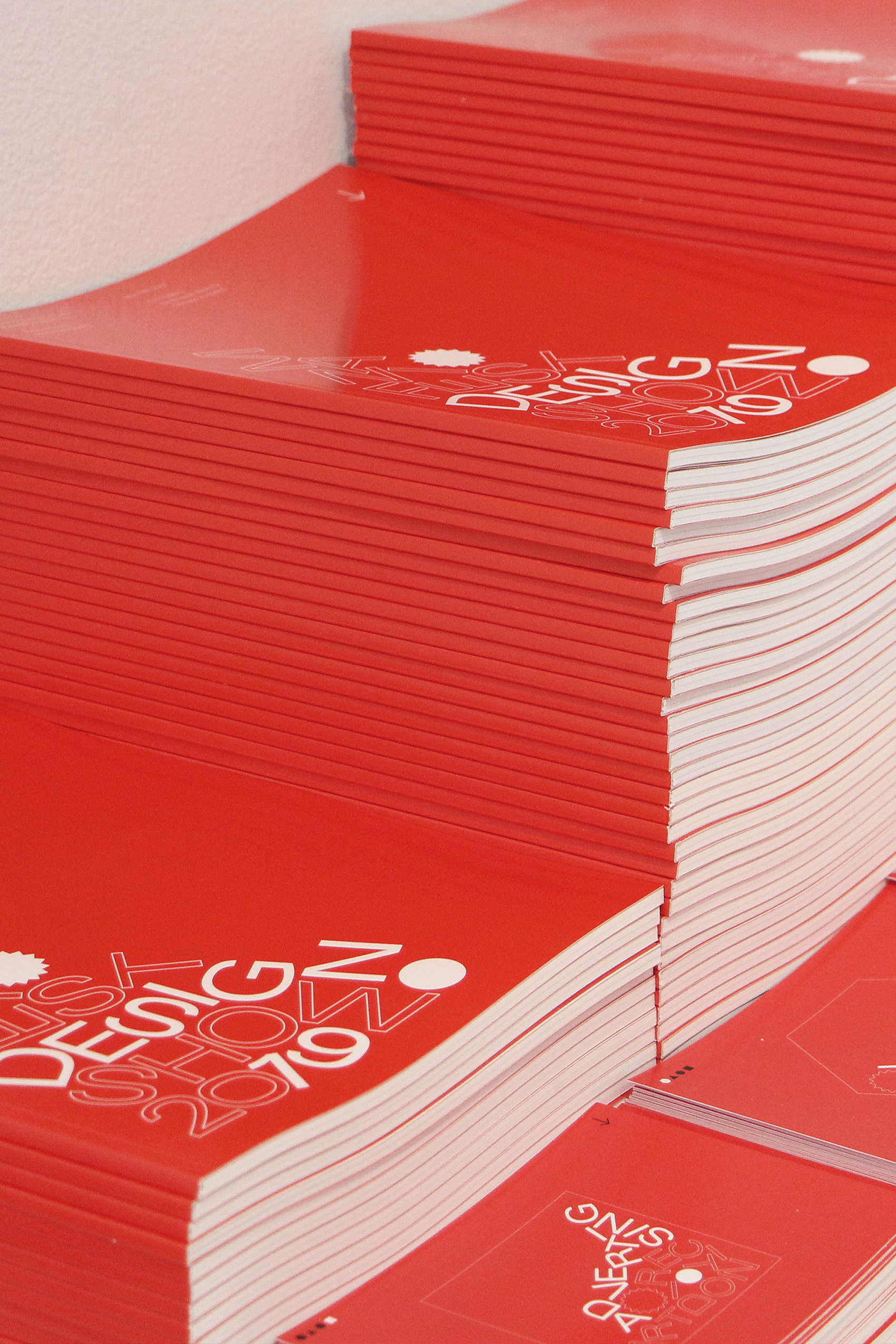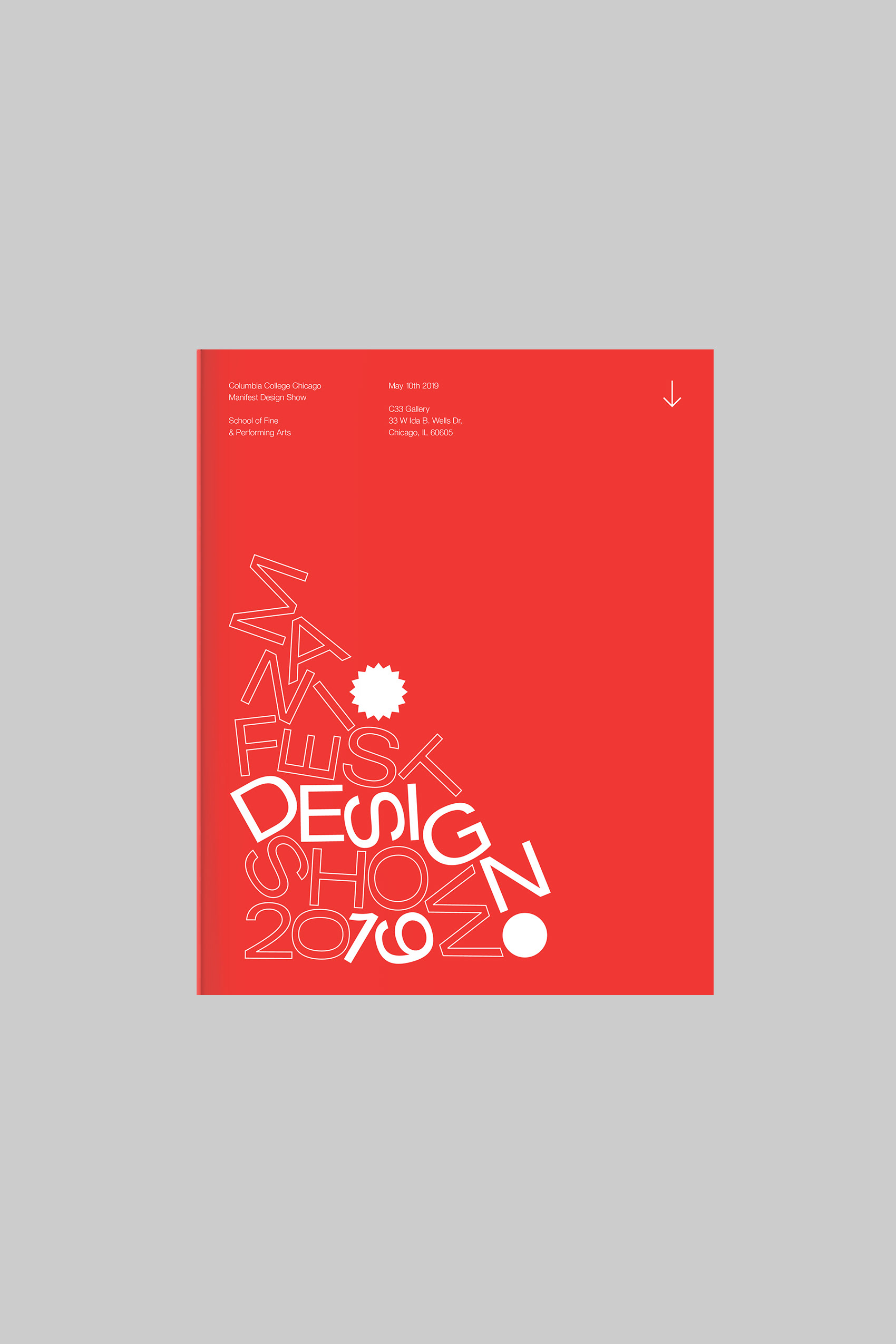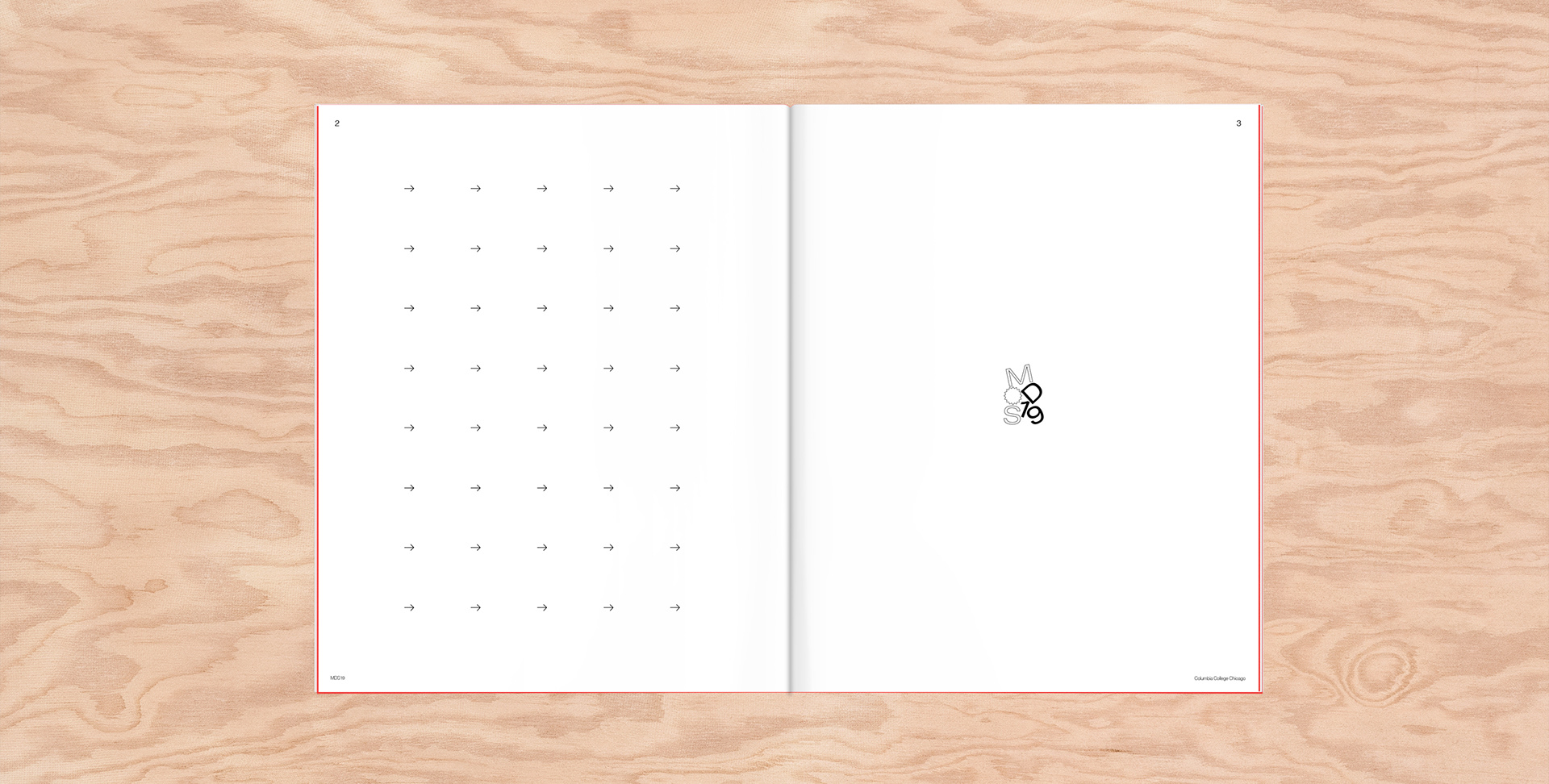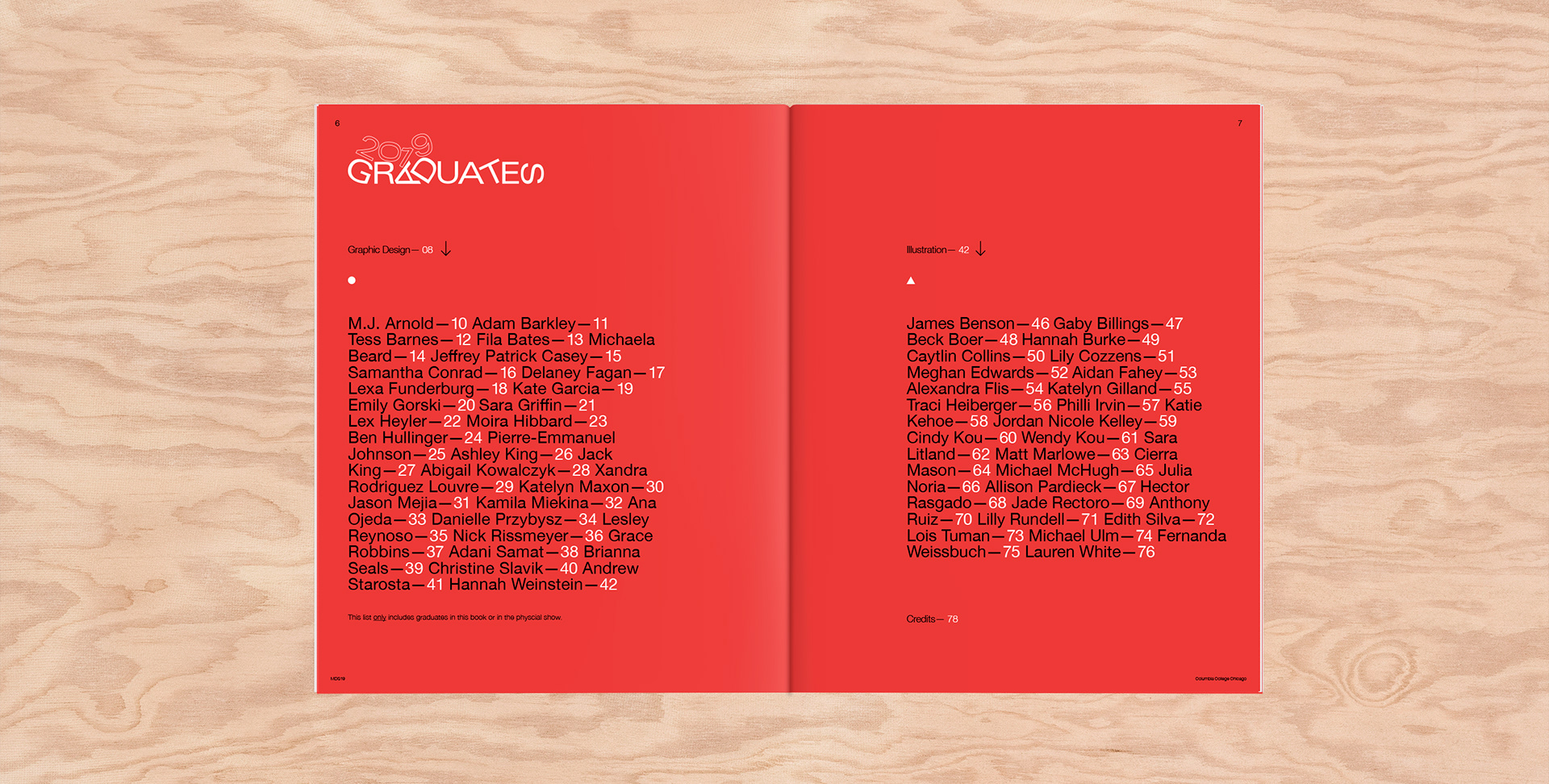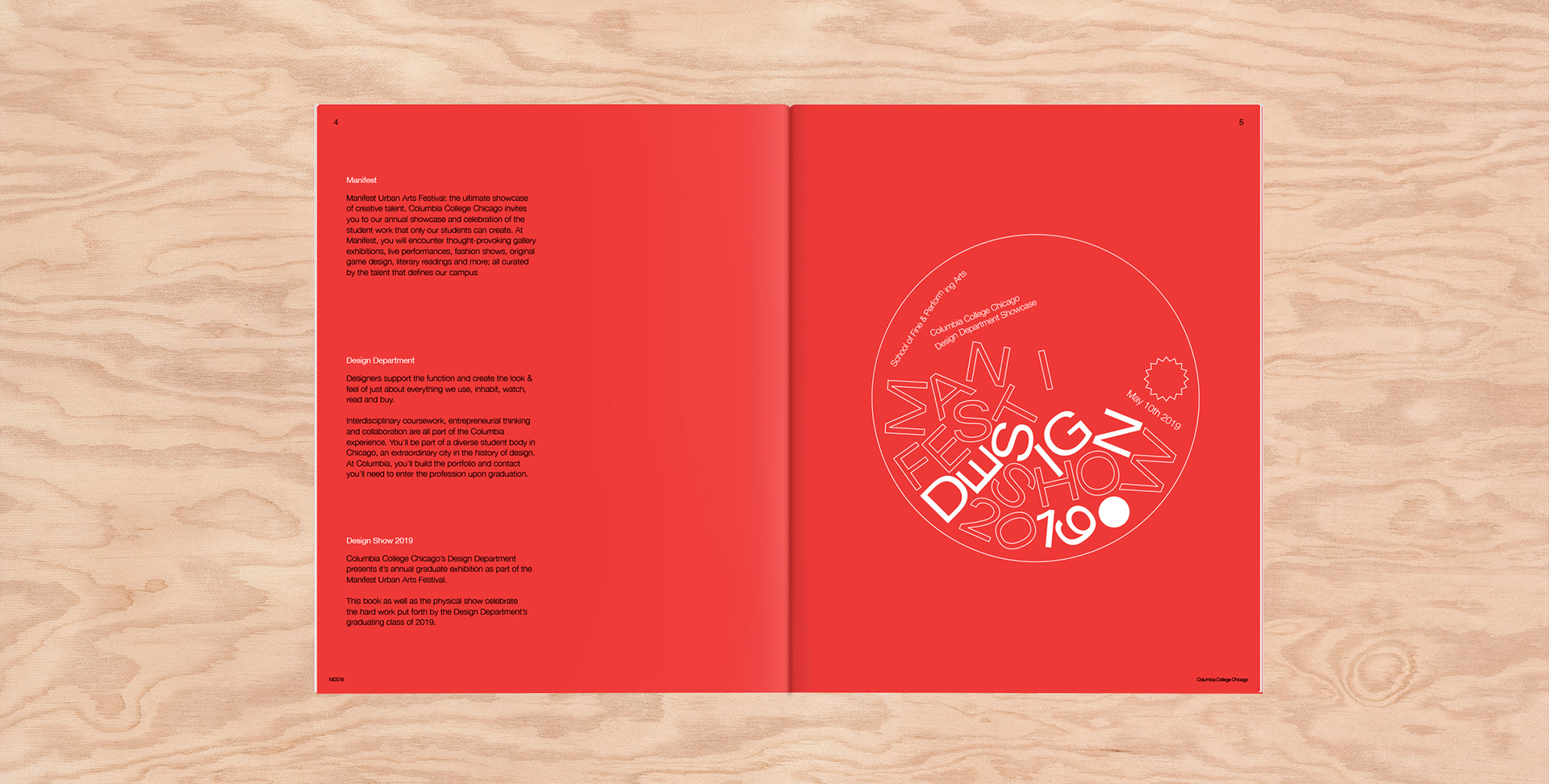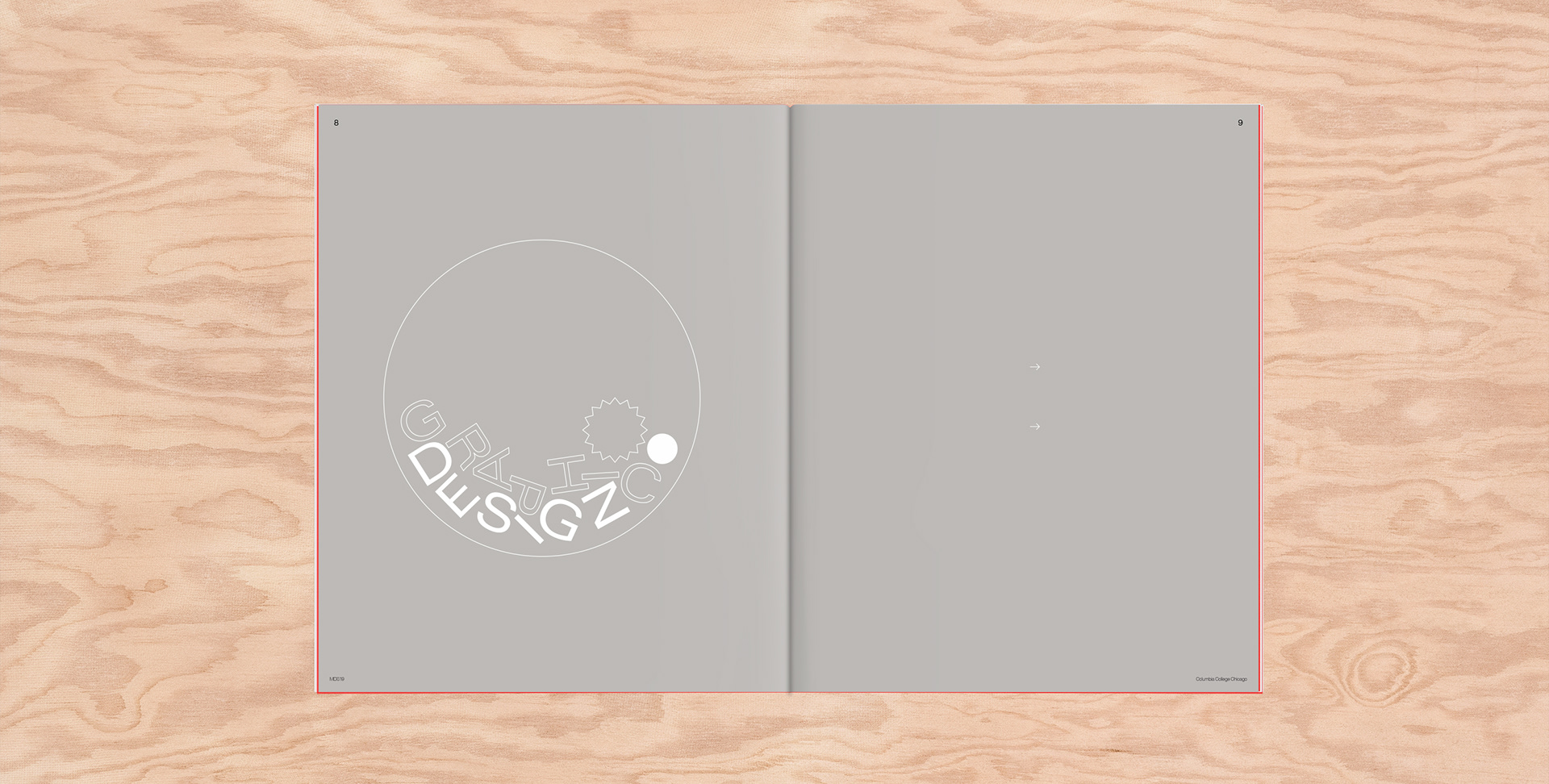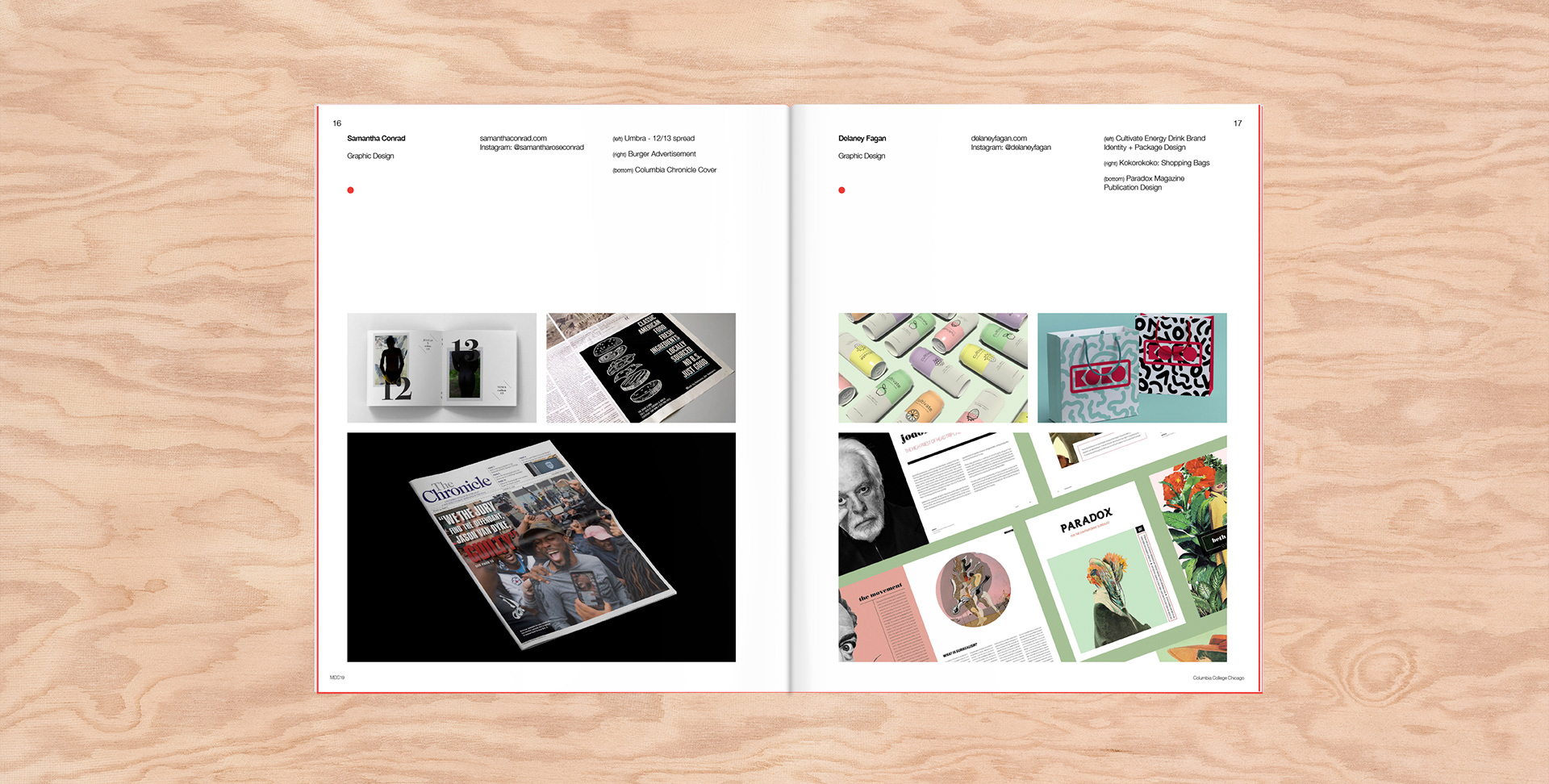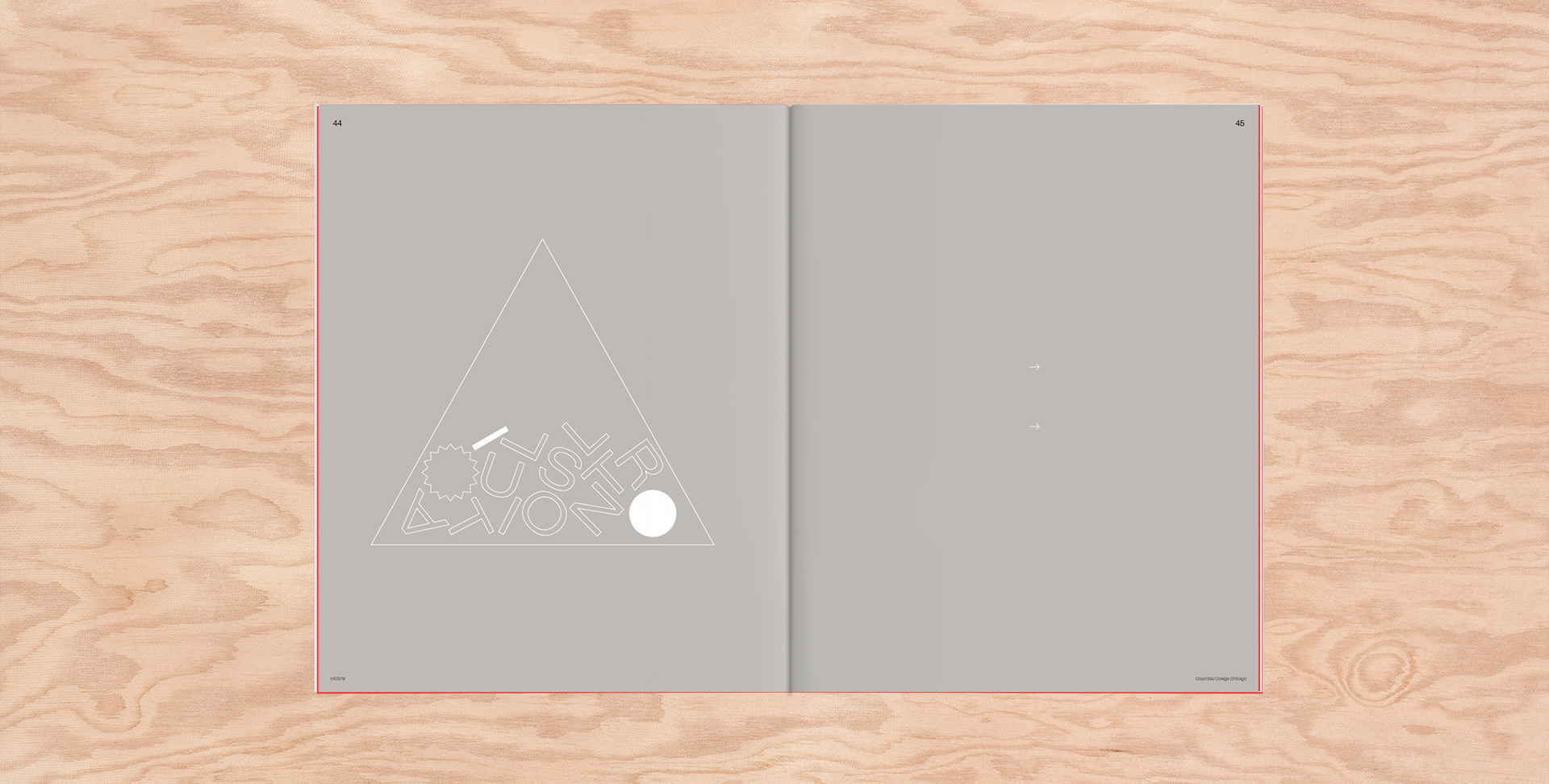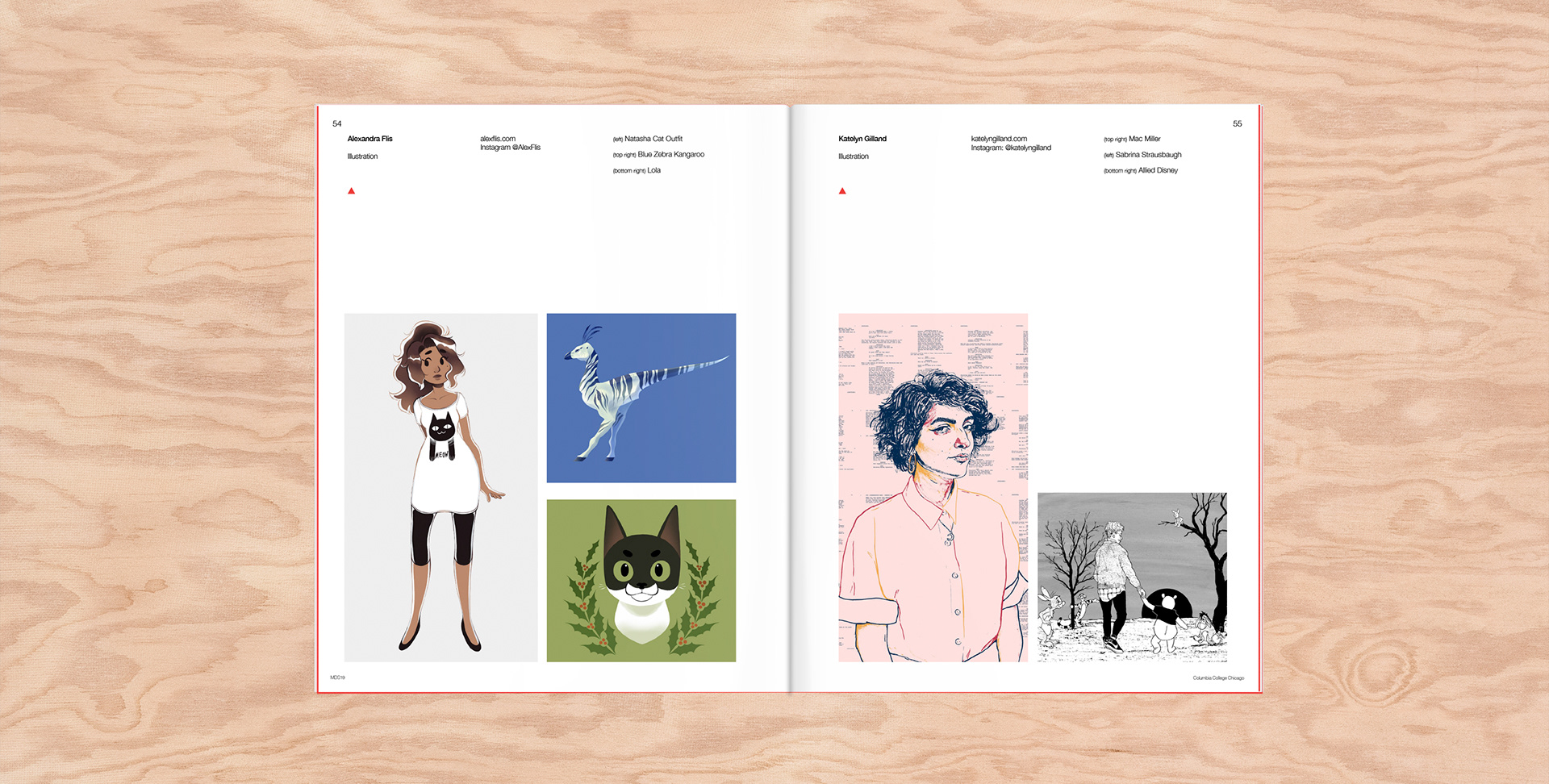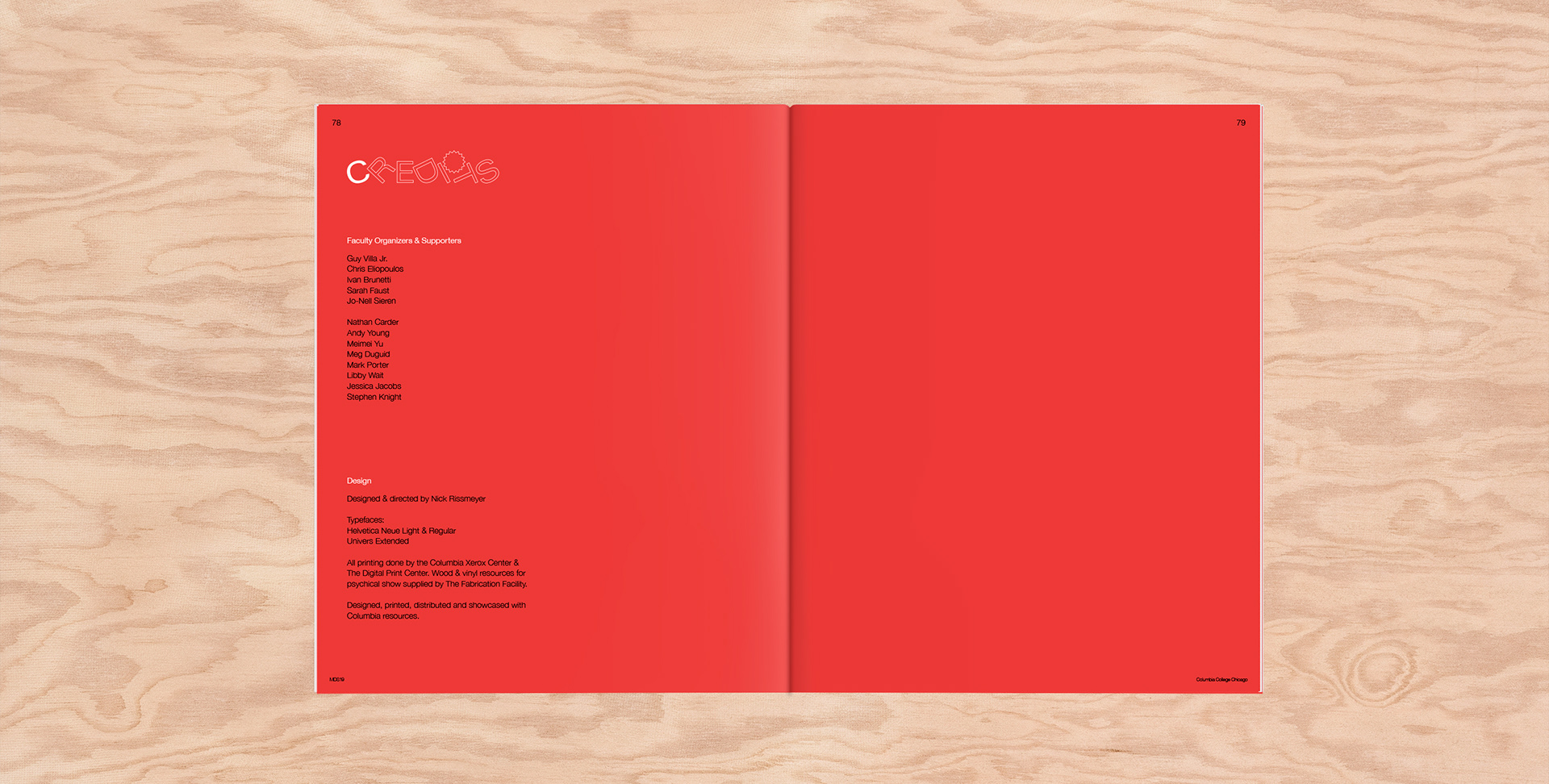 Above

- Manifest Exhibition Catalog featuring the work of graduating seniors. 
Work shown here is by Samantha Conrad, Delaney Fagan, Alexandra Flis, & Katelyn Gilland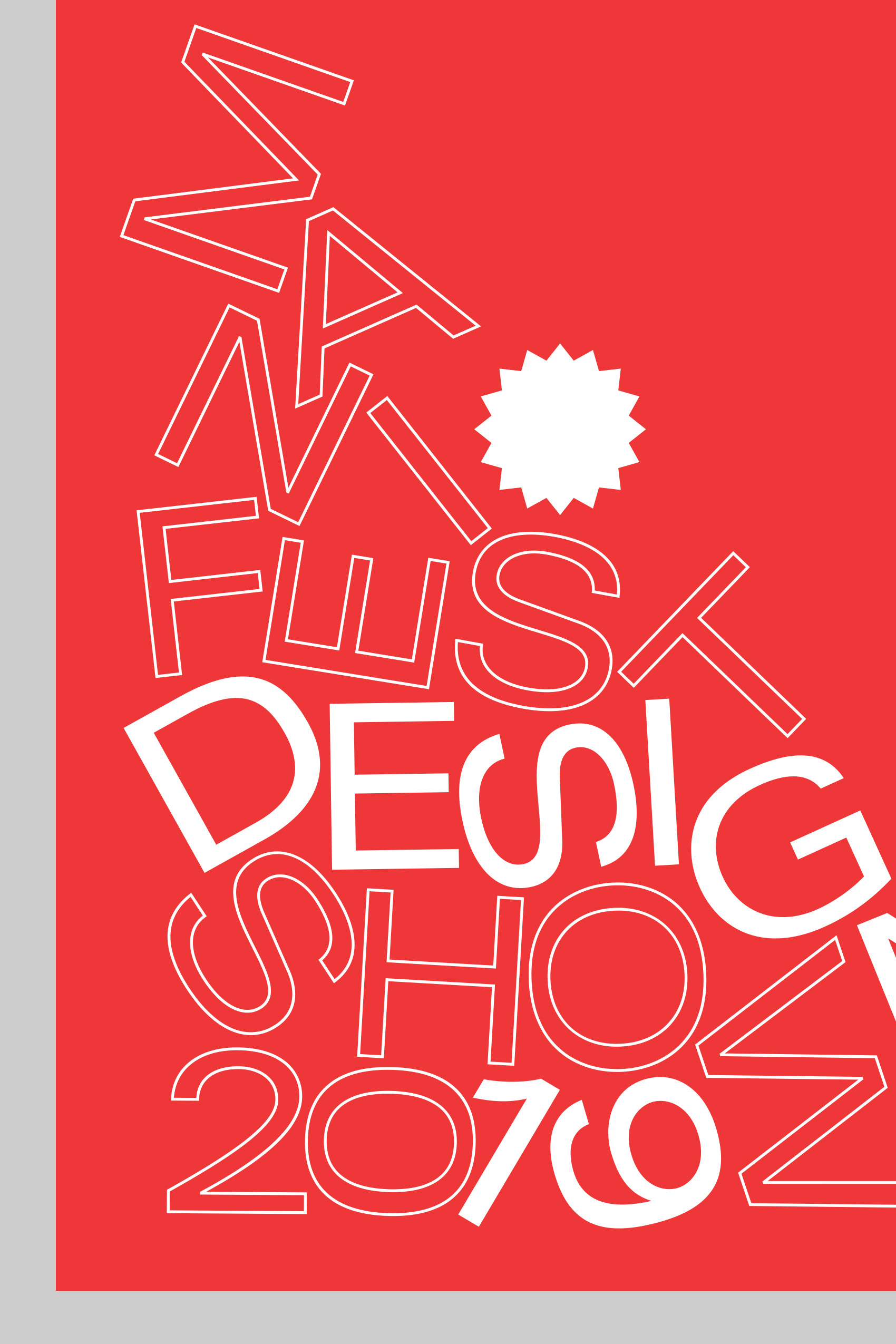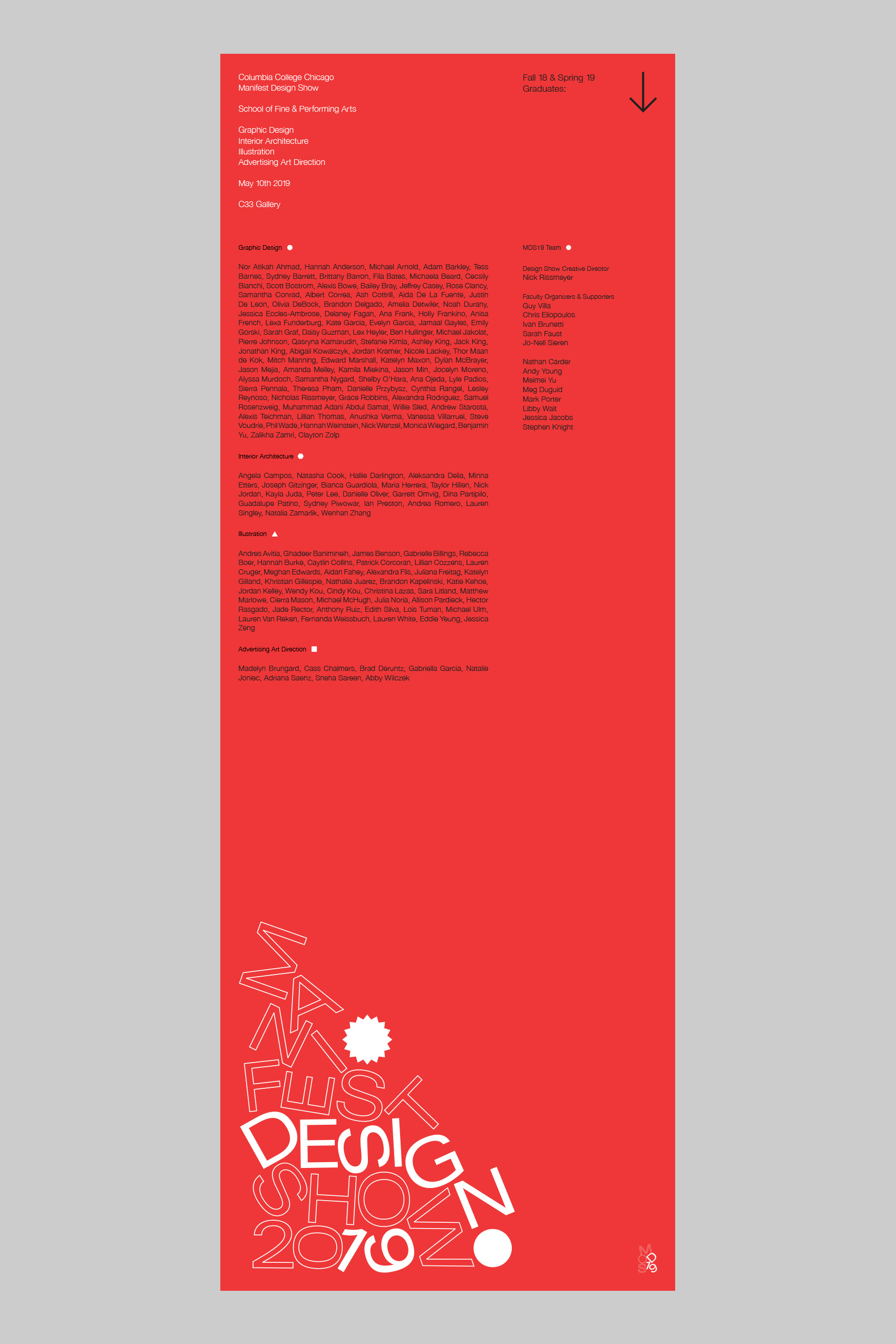 Above

- Large credit banner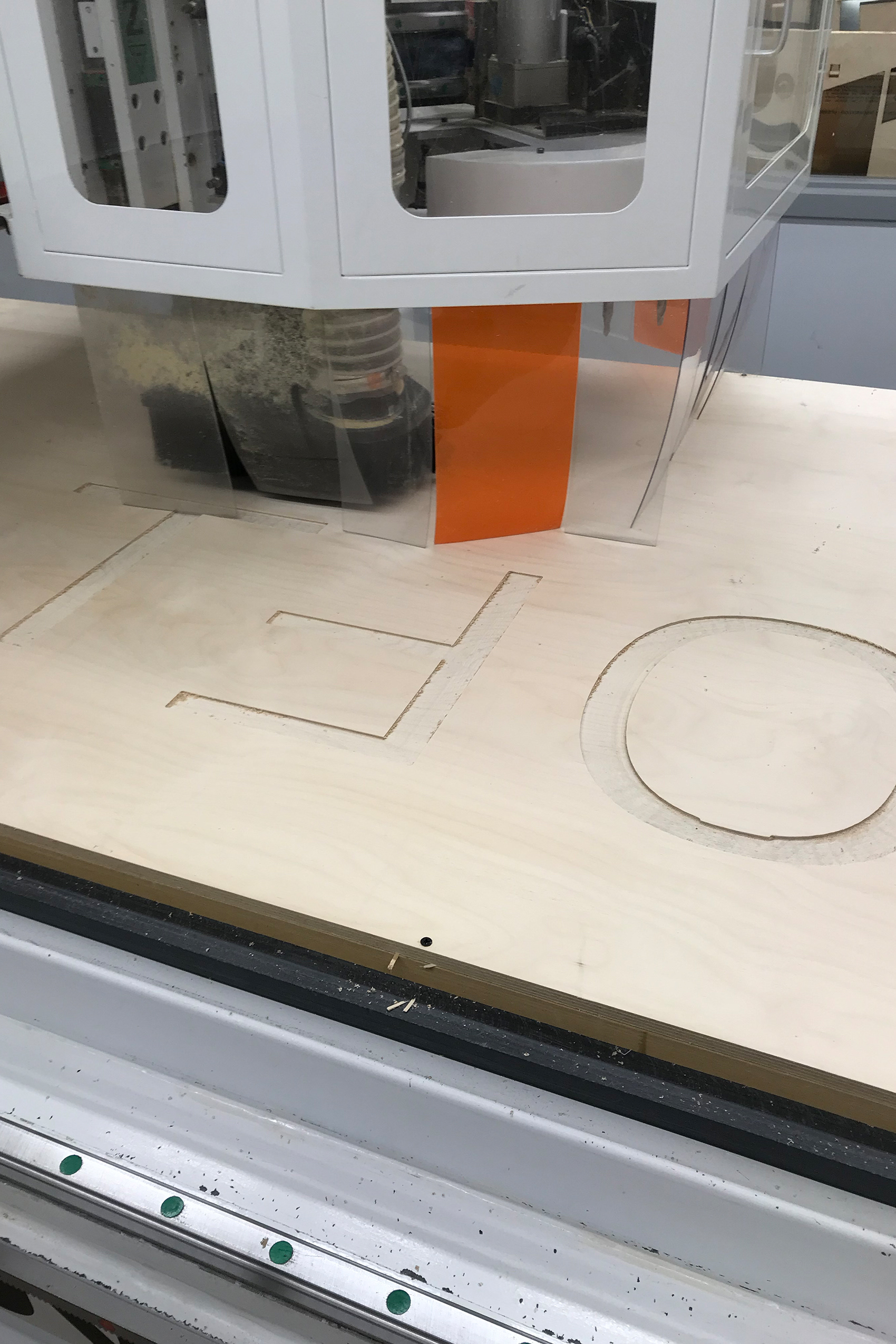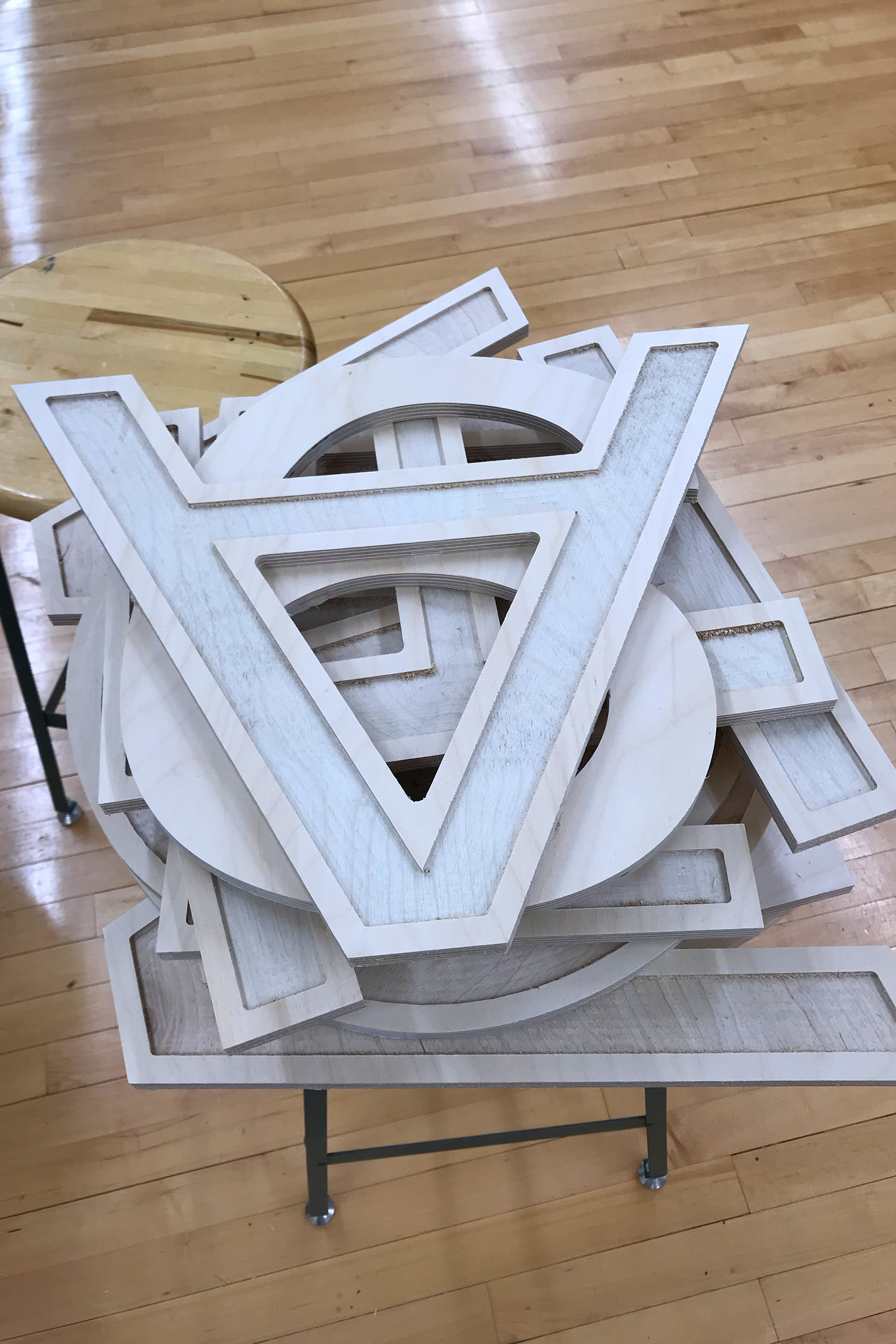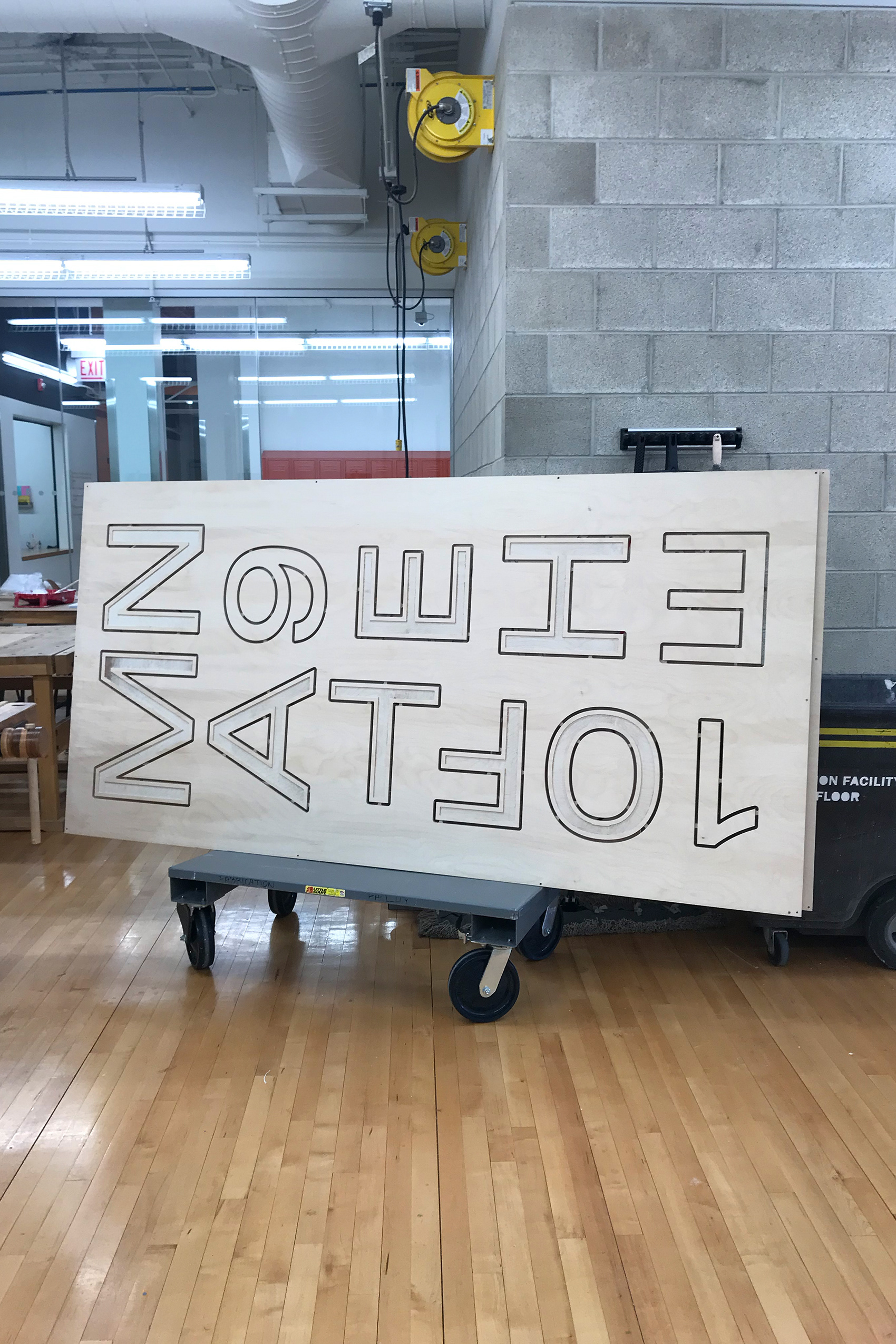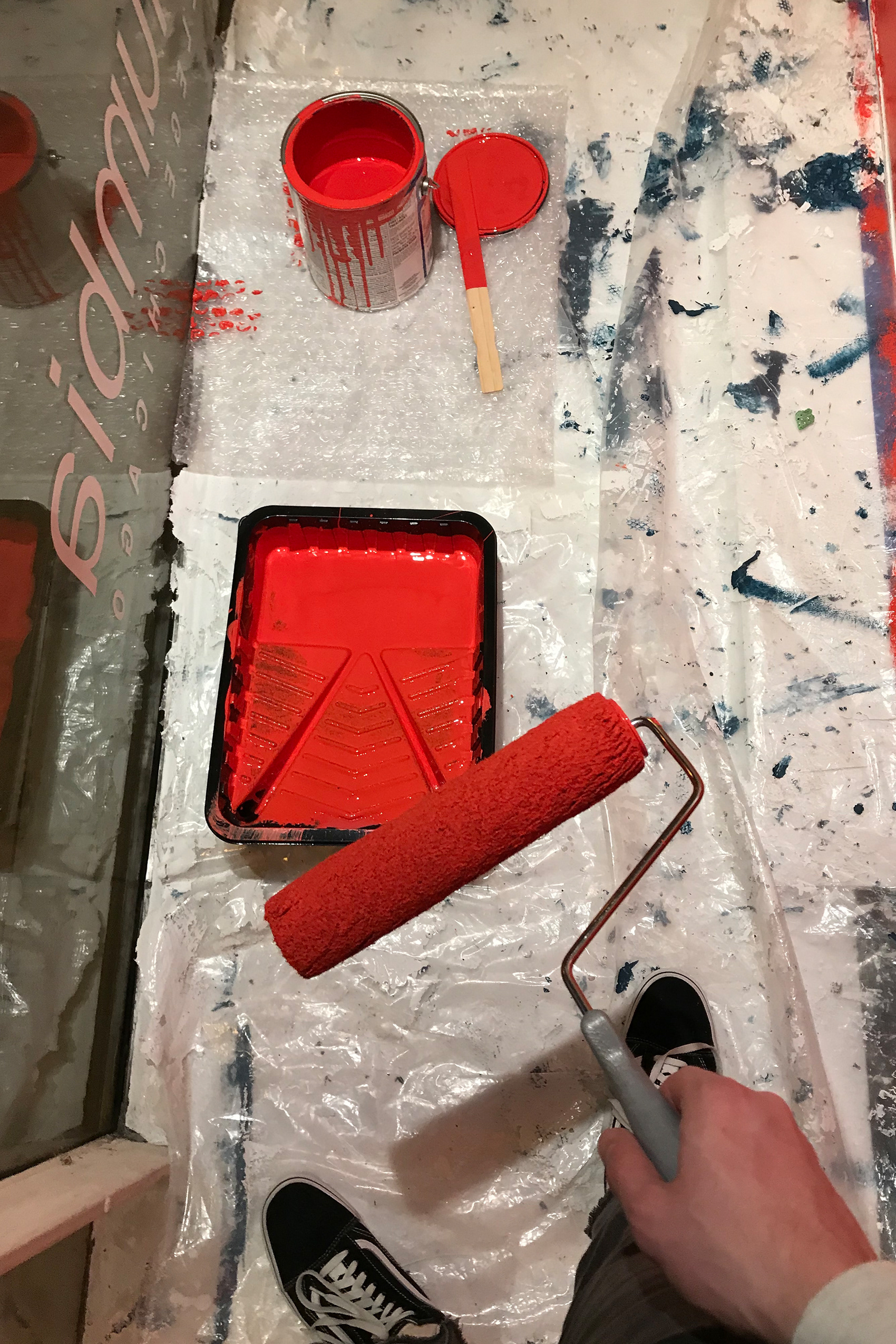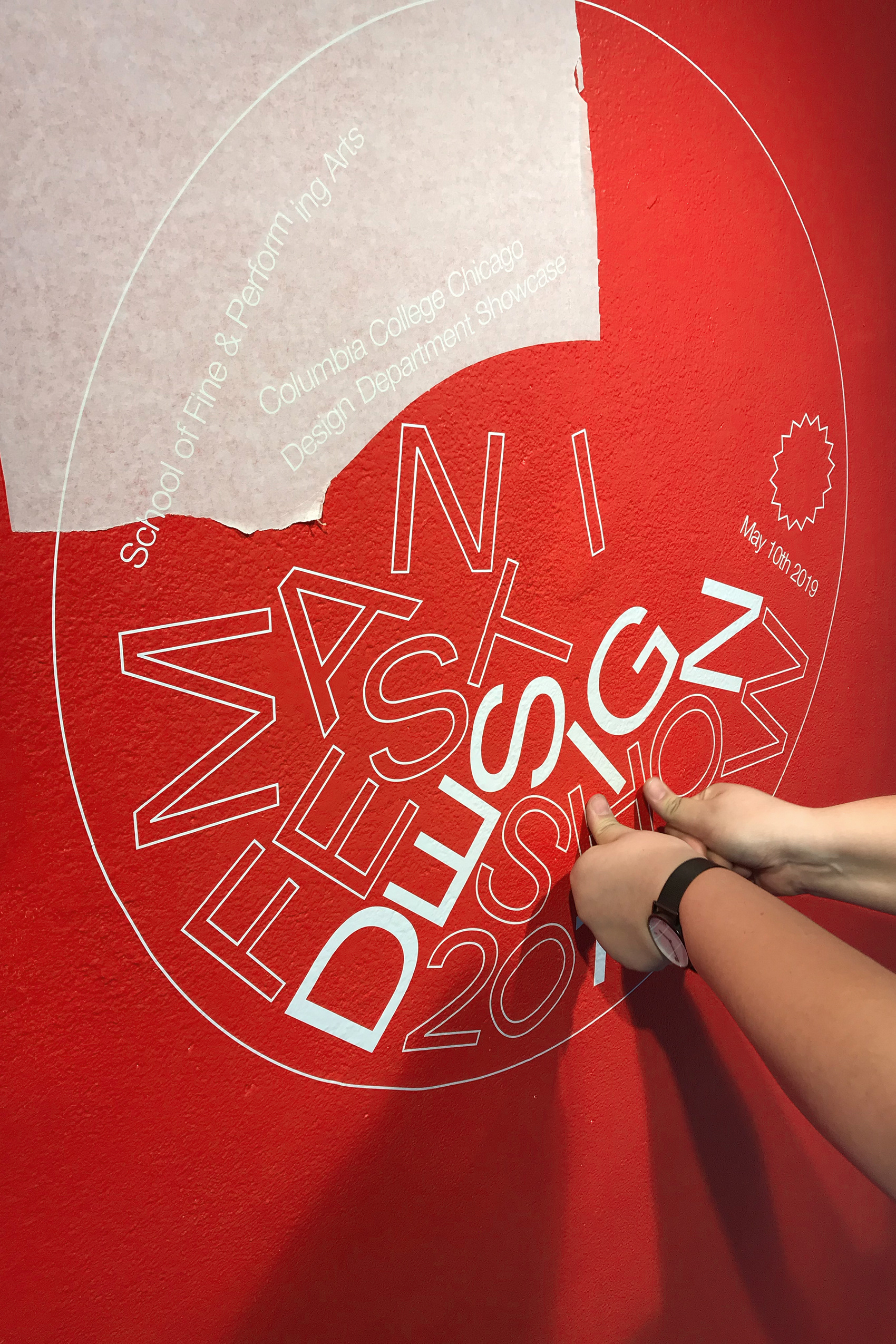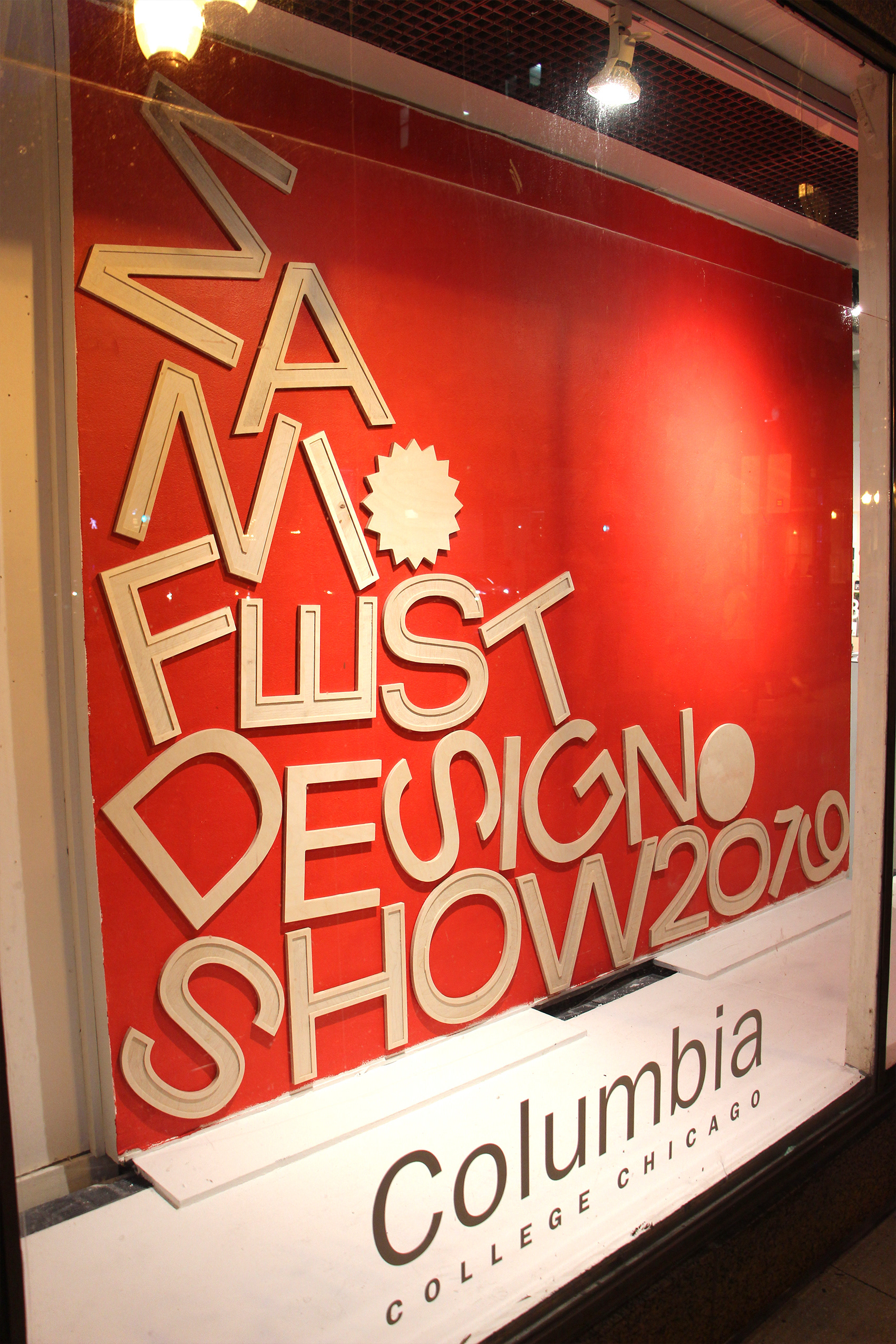 Above

- The making of the wood window installation
The window installation was created in Illustrator and cut out of birch plywood milled on a CNC machine. I then cut the letters out from the sheet with a jigsaw and sanded. They were adhered to the red wall with adhesive tape.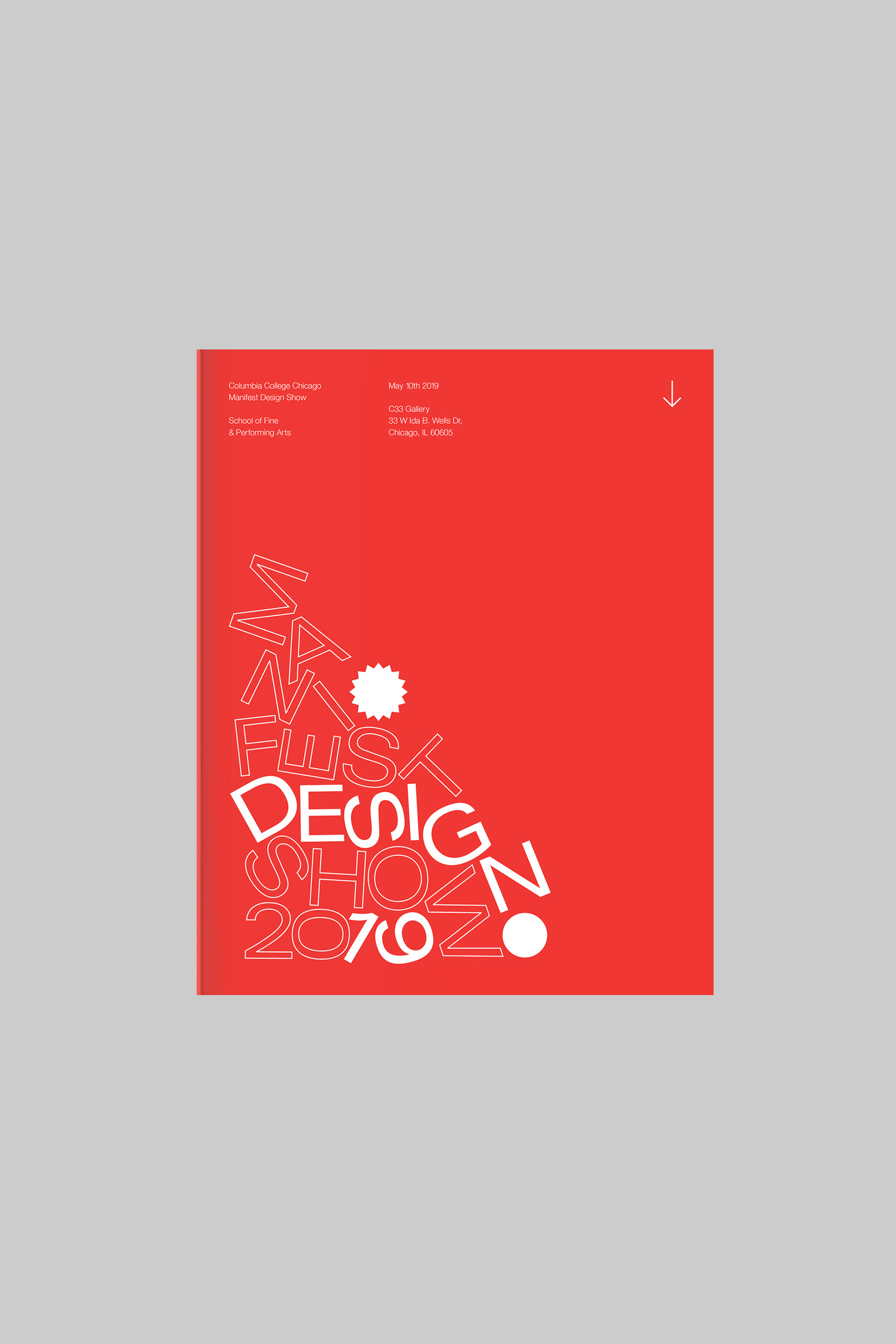 Special thanks to Emily Gorski for a ton of help with the painting and installation. Also to Guy Villa and Columbia for the opportunity, resources and space.